Mum Horrified To Discover Husband Got Tattoo Of Her Snoring!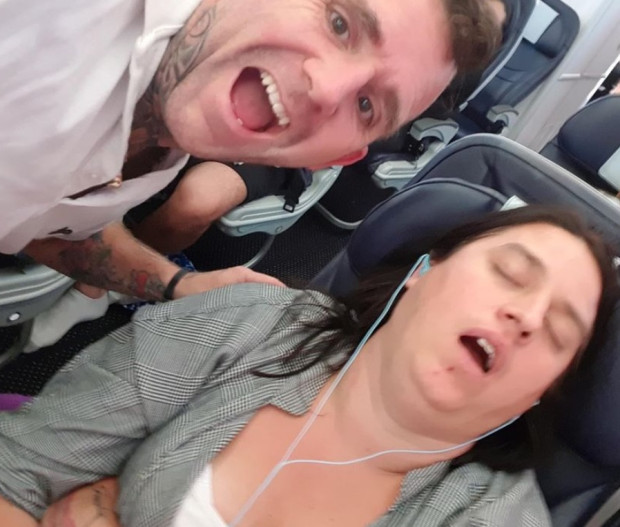 Mum Horrified To Discover Husband Got Tattoo Of Her Snoring!
You know how we all have a photo of ourselves we absolutely hate? The one where our eyes are half open or we're stuffing our face with tacos? Now imagine your partner taking that horrid photo of you and immortalising it as a tattoo on his body! Cause that's exactly what dad of five James McGraw did when he got a tattoo of his wife's face on his thigh- a tattoo showing her snoring with her mouth wide open and with a million chins! Oh the horror!!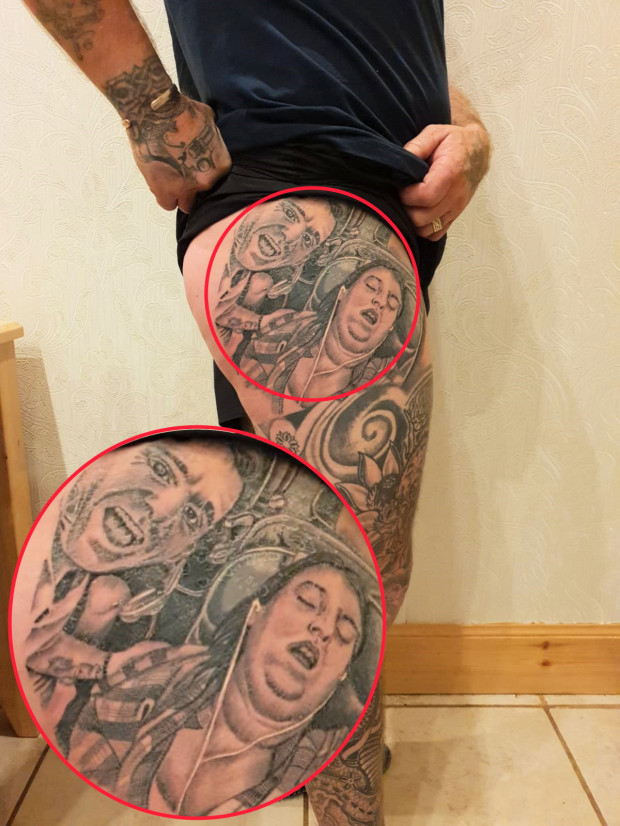 Kelly McGraw was mortified when her husband revealed the piece of 'art' and says he's definitely crossed the line. The couple have been pranking each other for the last 24 years but this takes the cake.
James says he decided to get the tattoo as a gift to his wife for Christmas as well as payback for a bad haircut she gave him. Seriously James? Pretty sure a bottle of perfume would've sufficed.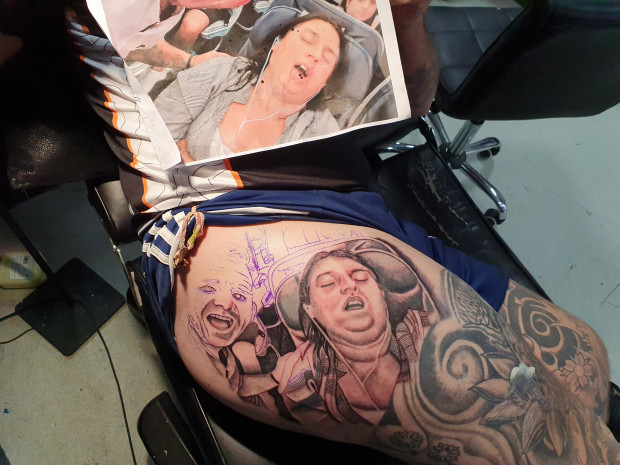 Speaking to The Sun, James said: "We've been playing pranks on each other for 24 years. I'm one up at the moment — but I'm also scared because I don't know what she's now planning."
Yep. Karma's a bitch James. I'd be sleeping with one eye open for sure!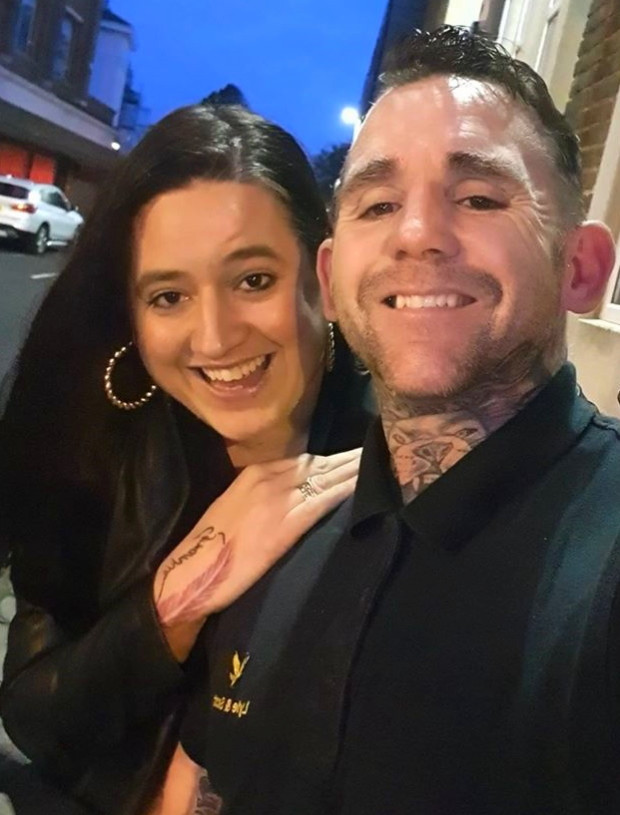 Hahaha! We don't know about you, but we can't wait to see how this story develops! Watch out James!
Image credit: Will Barker