My Kitchen Rules' Kat and Andre Reportedly Expecting First Child Together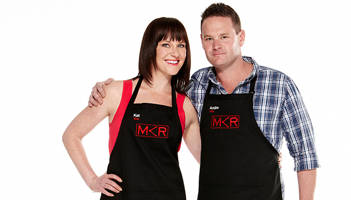 Rumour has it that former My Kitchen Rules couple Kat and Andre have a bun in the oven!
A source close to the Western Australian couple is saying that the pair are expecting their first child together.
While on the show, the couple shocked viewers with harsh comments and strategising but they describe themselves very different off camera.
"We love entertaining at home, that's what we love doing. And we love cooking for our friends," Kat said.
While Andre added: "Kat is very funny, she makes me laugh all the time."
Sam McClymont announced as new The Farmer Wants a Wife host
Hamish Blake reveal's son's first word