New York Man Asks His Neighbour Out Via Drone in the Sweetest Quarantine Love Story Ever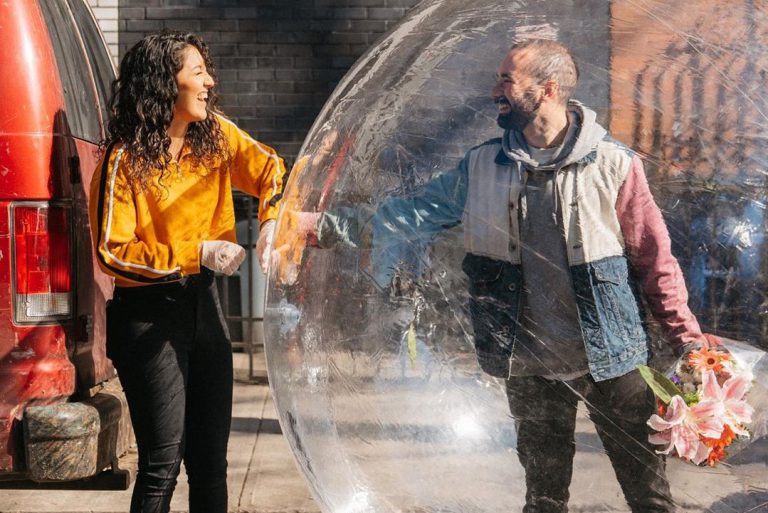 New York Man Asks His Neighbour Out Via Drone in the Sweetest Quarantine Love Story Ever
There isn't a lot of joy in the world right now, but this quarantine love story is enough to make anyone smile.
A man in New York spotted one of his neighbours dancing on her roof and was so taken by her energy and spirit that he couldn't help but ask her out. With New York residents strictly practising social distancing to try and curb the COVID-19 pandemic, Jeremy Cohen, 28, from Brooklyn had to get a little creative.
At first, he waved and said, 'hi', before writing down his number and taping it to a drone which he then flew over to her. Little did the professional photographer realise that their love story was only just beginning. He shared the footage of his "quarantine cutie" on his social media channels which, well, went viral. Pun totally not intended.
"I can't believe this actually worked and yes this is a real story," Jeremy captioned his video.
Soon after sending over the drone with his phone number attached, he received a text message from his mystery woman, Tori Cignarella.
After chatting for a few days, Jeremy decided to enlist her roommate to set up a surprise romantic rooftop date, making sure to cover the costs of everything himself, even a bottle of wine.
"It's very Gen Z — I Venmo'ed her roommate for everything she did, because cause I wanted to treat her to dinner," Jeremy said.
He told Tori to head to her rooftop at 5 p.m. "She came up, and then we both enjoyed our dinners together from roof to roof while we FaceTimed," he said.
How adorable! But Jeremy's and Tori's love story doesn't stop there, as his second video suggests! The next step involves the couple meeting for the first time.
But how do you go on a date while in isolation? Jeremy came up with another genius solution:
View this post on Instagram
Now that is too cute! Can't wait for Part 4!

Source: Instagram/Jeremy Cohen