No More Hiding! Miley Cyrus Spotted Shopping With Elsa Pataky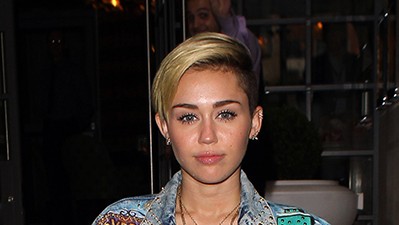 No more hiding and no more blurry 'spotted' pictures!
Miley Cyrus is no longer worried about hiding the fact that she is in Australia with her ex-fiancee Liam Hemsworth.
The Aussie actor, 25, and the singer, 23, were joined by his family at Byron Bay restaurant Treehouse on Belongil on Sunday evening.
Miley was also pictured doing a spot of shopping at Spell on the NSW border with Liam's sister-in-law Elsa Pataky, who is married to Chris Hemsworth.
Elsa also shared a picture of herself and Miley partying with some friends at the Falls Festival on Saturday night.
"I love people I can be crazy with!!" Elsa captioned the picture.