Now He Can Rate His Sexual Performance with the New Smart Condom!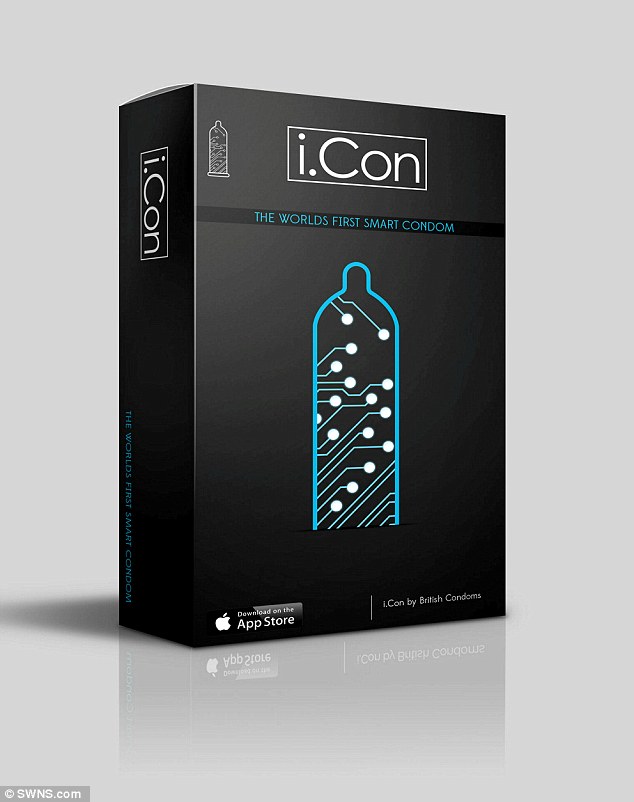 Now He Can Rate His Sexual Performance with the New Smart Condom!
We have the iPhone, and the iPad so was it only a matter of time before the iCondom, right?
Daily Mail reported today that the I-Con Smart condom has had over 90,000 pre-orders for a device which can measure sexual performance (and detect STI's) at the price of £60.
It is a ring worn at the base of the condom and is completely size adjustable and uses nano-chip and Bluetooth technology to relay data to a smartphone app downloaded from the Apple Store.
It provides a range of statistics,  including a man's duration, speed and girth measurements, the amount of calories burnt (LOL), different positions (why?) and can detect chlamydia and syphilis.
OK – for the purposes of detecting STI's – bravo. Good idea. Yes. Fantastic idea.
I wonder if it sets off an alarm as soon as it senses territory that shouldn't be braved and then like a truck beep-beep-beep you reverse the hell out of there. Sorry love, I've changed my mind.
Really – does any man need a device to measure his girth? Don't they already know from years of holding it and gazing down at it? Wouldn't a tape measure suffice? It's not like there's anything you can do to thicken it once you "find out". If you have a skinny one, it seems this will be a constant reminder: thin dick, thin dick.
And does any woman care how fast he goes? (Unless of course, he's terrible and you are dying for him to hurry up and get off you). But last time I checked, it's not a race to the finish line, please God no. And…..pretty sure by glancing at any clock he will know how long he lasted.
But I am rather curious as to know how it measures different positions. I guess if I were to think about it – maybe it senses when it's pointing up towards the ceiling (girl on top), downward angle (missionary possie) and straight ahead captain (doggie). Why the hell you need to pay for this information though is rather astounding but we all know boys love their toys.
The ring (which comes with a one year warranty) is worn at the base of the condom, is adjustable for size, and can be worn multiple times.
The iCon is currently in final stages of testing before its' release later this year.
Apparently all information will be kept anonymous (yeah, right until the site gets hacked and everyone knows EVERYTHING about you and your junk) – but users will have the option to share the recent data with friends, or, the rest of the world. Hey Steve-o – check out my latest stats; 5 inches in girth, 720 calories burned, took me 17 minutes, with 33 position changes and 3 km/hour, go me! How did you stack up?