Olympian Libby Trickett expecting first baby!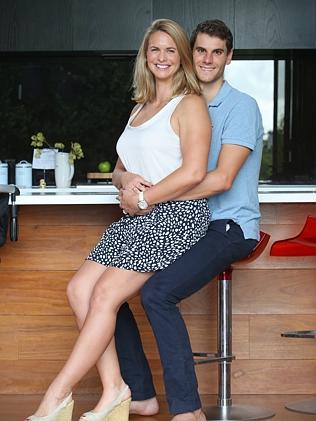 Congratulations to Olympic gold medalist swimmer Libby Trickett and her husband Luke on the news that they are expecting their first child together.
Libby made exciting announcement on social media with an ultrasound picture and the caption, 'Luke and I are very excited to announce that we will be welcoming a little baby Trickett into the world in September!!'
Image Credit: Daily Mail
Libby also told The Sunday Telegraph about the miscarriage she had last August.
'Luke dealt with it in a far more logical and reasonable way but it really knocked me around,' she confessed.
'I was only eight weeks pregnant but you don't realise how attached you become to the prospect of motherhood in that time.'