One Direction Play 'Tattoo Roulette' on Late Night Show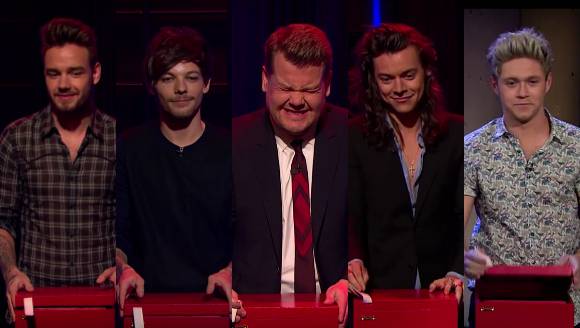 One Direction appeared on James Corden's Late Late Show Thursday night and played one of the most anxiety-inducing games in the history of late night: Tattoo Roulette.
All four 1D members, including host James, participated in the game, which required everyone to grab a mystery box that either contained the word "safe" or "tattoo." The unlucky singer with the the latter box would have to get inked by a tattoo artist on set.
Niall Horan, who is the only member on the band with fresh skin, was freaking out, saying, "I don't like this!"
To find out who got tatted up on television, watch the video above.