People Are Sharing the Dumb Family Fights That They Still Talk About Many Years Later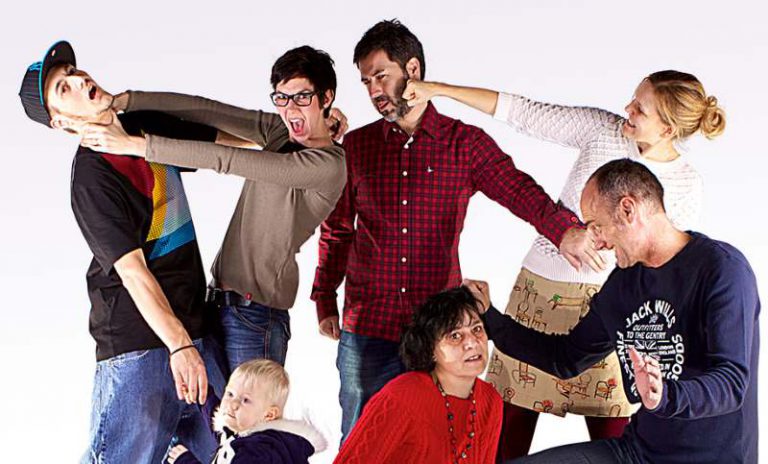 People Are Sharing the Dumb Family Fights That They Still Talk About Many Years Later
It seems like every family has at least one infamous argument. You know, that one fight that was so utterly stupid that you still talk about it all these years later. No one has gotten over it, and if you bring it up the fight starts all over again. Some are funny, some are stupid but they always seem to happen and just about everyone has a story to tell.
The Tonight Show host Jimmy Fallon recently shared his family's dumbest fight with his Twitter followers with the hashtag #DumbestFamilyFight, and it's a quite the pearler:
An aunt once got mad that none of us wished her dog a happy birthday. When we called to apologize, she said he was too hurt to speak to us right now. #DumbestFamilyFight

— jimmy fallon (@jimmyfallon) January 13, 2020
Boy howdy, that is one stupid reason to start an all-out family war! His post prompted others to share their own stories of the silly arguments they've had with their families over the years.
Years ago, my family had a fight on Thanksgiving Day because my grandma and I wanted to watch Days of our Lives and my cousins dumb boyfriend (now husband) wanted to watch Chitty Chitty Bang Bang. He hasn't spoken to me since. #dumbestfamilyfight

— Jami Turner (@jamirn67) January 13, 2020
My dad got mad at me for opening the new pack of toothbrushes and choosing"his color" #DumbestFamilyFight

— Juan Martinez (@xDoubleSushi) January 13, 2020
Once it was family movie night and there was a huge disagreement on what to watch so to prove a point my dad got rid of the TV#DummestFamilyFight

— Yaad_wrd (@PvsDon) January 13, 2020
We got in a fight at Xmas over whether the ceiling fan was rotating clockwise or counter clockwise. The only resolution that could calm everyone down was "it depends on if your point of view is from above or below it". Still a touchy subject 5 years later. #DumbestFamilyFight

— Boogie (@boogiechurv) January 13, 2020
We're only allowed to refer to this as the "downstairs" couch, because no one can agree if it's green or blue. (It's green) #Dumbestfamilyfight pic.twitter.com/PdIoNVfXsX

— MelSuperstar (@CubsfanMT) January 13, 2020
As a child I got into an argument with my dad because I did not understand that Harrison Ford could be both Han Solo AND Indiana Jones. I actually told him he was too old to understand how movies worked. #DumbestFamilyFight

— MasterBearJedi (@masterbearjedi) January 13, 2020
My brothers often argue with each other on who is the ugly one between them both… They're identical twins. #DumbestFamilyFight

— Mayra Fiori (@ezmerald) January 13, 2020
The day the clocks turned back for daylight savings time. Members of my family kept arguing about what time we should feed the cat so she wouldn't be confused. #DumbestFamilyFight

— Kansas Bradbury (@kansasbradbury) January 13, 2020
My sister once screamed at me for an entire car ride because I was looking out her window. To this day my whole family will randomly yell "DONT LOOK OUT MY WINDOW" at each other #dumbestfamilyfight

— Jacquelyn Mahoney (@jmahoney413) January 13, 2020
My father sent me to my room for putting jelly on my bread before the peanut butter. #DumbestFamilyFight https://t.co/XCvSm8QthQ

— Tatum (@Ma2adams) January 13, 2020
My annoying aunt made the whole family to do beach meditation with her. When she asked each of us to describe our happy place my dad just said, "This trip, but without you here." She stormed off and told him to burn in hell.
#DumbestFamilyFight

— Gus Hughes (@pinkeyegus) January 13, 2020
My dad said that, in the case of a zombie apocalypse, he would abandon his family to fend for himself. Let's just say, this didn't go so well with my mom #dumbestfamilyfight

— Carson (@carson_coronado) January 13, 2020
Families are fun, aren't they?
Do you have a dumb family fight story to share? Tell us in the comments!
Source: Twitter/Jimmy Fallon