Personalised Nutella Jars Have Arrived in Australia!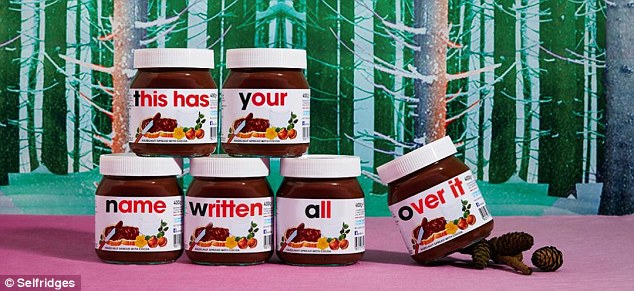 Get excited Nutella lovers! You can now get your jars personalised in Australia and New Zealand!
On the heels of the mega success of the campaign in London, Nutella has revealed that, until October 25th,  we can now get our names on the jars here too!
Here's how you do it:
You need to buy yourself a specially marked 750g or 1kg jar of Nutella. You will then need to submit a request online and see a preview of how your jar will look. The label is then printed with the custom Nutella colours and mailed to you to attach to your jar yourself.
Image Credit: Daily Mail
Australian fans have expressed their excitement at the chance to take full ownership over their jars, and proved a label is just as good as the whole jar.
'You have no idea what kind of obsession I have with this. Nutella is Love. Nutella is Life.' One fan wrote.
'If they're putting names on Nutella jars I'll die,' another said.
'My life will be complete when I have one of these,' another agreed.