Pink Makes a Young Cystic Fibrosis Sufferer's Dream Come True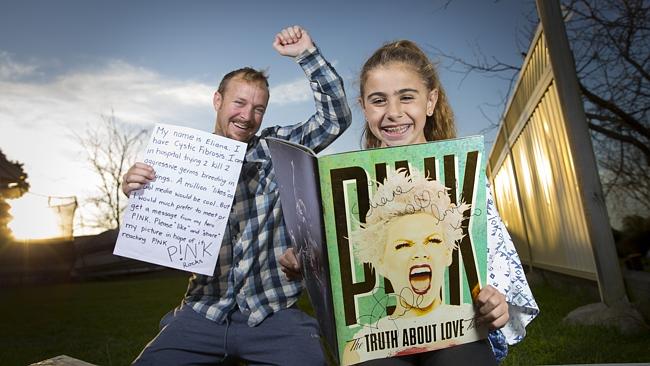 A young cystic fibrosis sufferer from Sydney has received a special package from singer Pink after she contact her while she was a patient at Sydney Children's Hospital.
When 9-year-old Eliana Huemer was in hospital battling with germs on her lungs, her stepdad put a picture on Facebook of her holding up a sign with a note written to Pink.
The picture got more than 26,000 likes on Facebook and Pink eventually got in touch with Eliana on Instagram.
"Hi, how are you? Heard you were looking for me. Wanted to send you a whole bunch of love," Pink messaged her.
After Eliana asked if she could announce on Facebook that contact had been made, Pink replied:
"You are the sweetest thing. Thank you for asking. Yes if you want to … I'm organising some goodies to be sent to you xo."
The package had a signed program in it from Pink's last tour and Eliana said she can't wait until the singer comes back to Australia so she can go and see one of her shows.
Disney announces Tangled TV series
Sunrise reporter gets a kiss on the cheek from Jack Sparrow!