Pink Shares a Pic of Her Son in an Adorable Onesie Featuring Adele Lyrics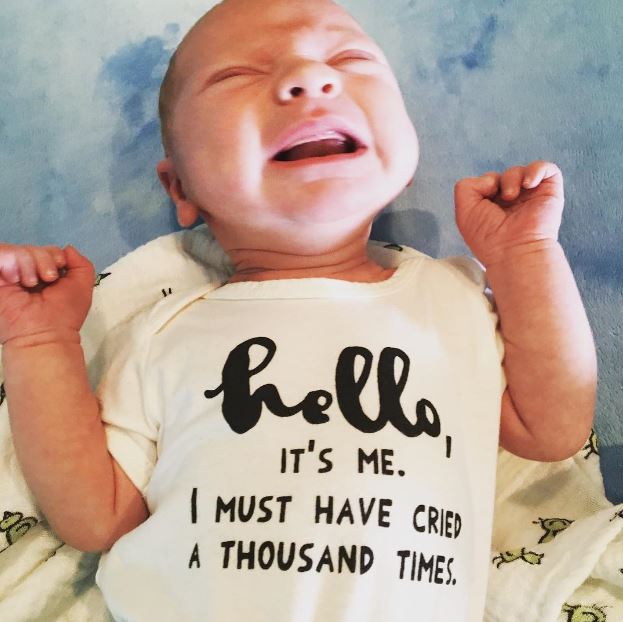 Pink Shares a Pic of Her Son in an Adorable Onesie Featuring Adele Lyrics
It seems celebrities can often have a rough time with a crying newborn just like all of us.
Pink's baby boy is only 1 month old but he's a fan of Adele's music and understands the meaning behind the lyrics.
Pink shared a picture of her son Jameson, crying in a onesie that paid tribute to Adele's hit, "Hello".

Instagram photo by P!NK * Jan 25, 2017 at 12:48am UTC by @pink
The onesie said, "Hello, it's me. I must have cried a thousand times."
No comment from Adele yet on what she thought of her newest fan's outfit.
If you want a similar onesie for your baby there are many listed on Etsy. We've found one that ships to Australia.
Pink and her husband, Carey Hart, welcomed their second child on Dec 26. The couple have had a busy month with their newborn, and have shared intimate moments on Instagram as a family with big sister Willow snuggling into her brother for story time.
Disclaimer: There are affiliate links on this post. Should you choose to purchase an item, we will receive a small commission at no extra cost to you.