Poll: Do You Think It's Wrong to Kiss Your Child on the Lips?
Poll: Do You Think It's Wrong to Kiss Your Child on the Lips?
The Beckham family have again caused a stir by showing their children their own brand of affection — by kissing their daughter on the lips.
David Beckham shared a beautiful family photo to his Instagram account, prompting a lot of comments calling him out for being a pervert and exploiting his child, 5-year-old Harper.
This comes almost exactly 12 months after his wife, former Spice Girl Victoria Beckham caused controversy after doing pretty much the exact same thing.
While this particular style of affection is not something I am entirely comfortable with, I am struggling to see why the Beckhams are being shamed for showing their love for their young daughter in this way. But I also assume they don't kiss their older boys, 18-year-old Brooklyn, 14-year-old Romeo, 12-year-old Cruz, on the lips too?
It never occurred to me to kiss my children on the lips. I always went for their adorably chubby cheeks or their little foreheads. That's not saying that I think it's wrong, each to their own. If any of my children had initiated a lip-kiss themselves, I wouldn't freak out about it. I wouldn't even say anything, I'd just reciprocate in that moment and then continue to kiss them on their cheek next time. No biggie.
I wouldn't dream of kissing anyone on the lips besides my husband.  Okay, perhaps Chris Pratt too, let's be honest here.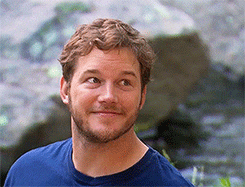 Apparently though, kissing your child on the lips is bad.
Dr Charlotte Reznick, a psychologist at the University of California UCLA said a 'peck' on the lips from parents can cause confusion.
"If you start to kiss your kids on the mouth when they are young, when do you stop? It's extremely confusing," Reznick said. "As a child gets to four or five or six and their sexual awareness develops, the kiss on the lips can be stimulating to them."
Honestly, it's kind of icky to see pictures of teenage girls and boys kissing their parents on the mouth. Not to mention women in their 30s kissing their 60-odd-year-old fathers in the same way.
I think we can all agree that those images are a bit off. But just because they make me feel uncomfortable, doesn't necessarily mean that it's wrong. Probably ill-advised, but not entirely wrong. They are just showing affection the way their family does.
Can't these kids get by with just cheek kisses though? The sentiment is just the same, why confuse things unnecessarily?
What do you think about this issue? We'd love to hear your thoughts!
Do You Think It's Wrong to Kiss Your Child on the Lips?
Source: Instagram and Giphy