Harry Potter Prequel 'Fantastic Beasts and Where to Find Them' Set to be Released in 2016!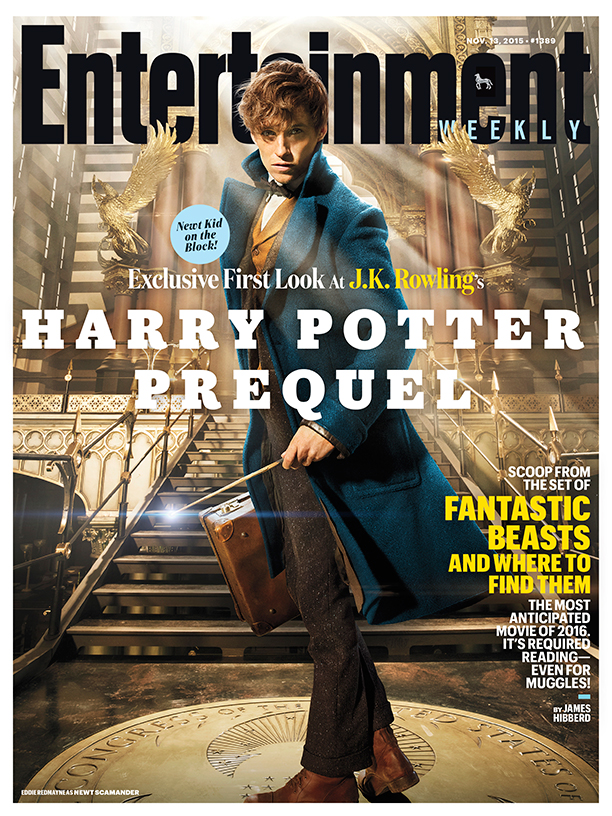 J K Rowlings Fantastic Beasts and Where to Find Them
It has been revealed that a prequel to Harry Potter – Fantastic Beasts and Where to Find Them, will be released on 18th November 2016.
The movie stars Oscar winner Eddie Redmayne as world-famous magizoologist Newt Scamander, who embarks on an adventure in 1926 New York.
According to Entertainment weekly who got the scoop on the plot from Warner Bros:
Eccentric magizoologist Newt Scamander comes to New York with his trusty weathered case. This case is one of those way-way-way-bigger-on-the-inside magical devices, and within are expansive habitats for a collection of rare and endangered magical creatures from Newt's travels around globe. He discovers the American wizarding community is fearfully hiding from Muggles and the threat of public exposure is an even graver concern than in the UK. "Fantastic Beasts" is the story of what happens when this uniquely skilled English wizard travels to wiz-phobic America and a variety of his creatures, some quite dangerous … get out of their case.
But don't expect to hear the word 'muggles.' Entertainment weekly have also revealed that J K Rowling has coined an Americanised name for those characters born without magical abilities – with the word 'no-maj' (pronounced no-madge, as in 'no-magic') being the New York term.
Joining Eddie in the film are are Katherine Waterston (Steve Jobs), Colin Farrell (True Detective) and Samantha Morton (Minority Report).
The movie is based on J.K. Rowling's 2001 encyclopedia beastanica describing magical creatures and her first-ever screenplay, Fantastic Beasts has been kept very quiet until now!
Watch this space for more details!