Rebecca Gibney had her heart broken by Richard Wilkins.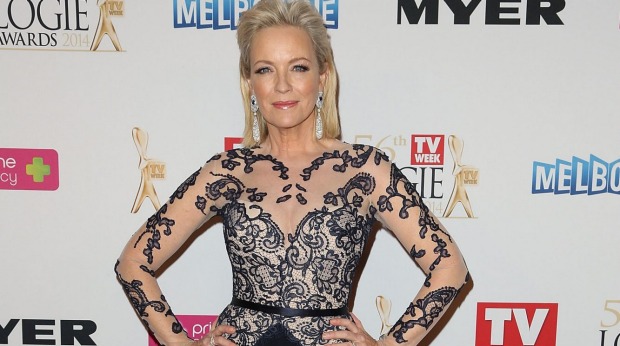 Aussie actress Rebecca Gibney has revealed on live radio that she once dated Richard Wilkins, and he broke her heart!
She was chatting to Nova's Fitzy and Wippa Wednesday morning and she told them that she was once madly in love with him until he cheated on her with an air hostess.
When Rebecca was 22, Richard was leaving on a plane when she gave him a rose. He ended up re-gifting the rose to the air hostess without realizing that it hard a card attached that read, 'I'll Miss You'.
Image Credit: news.com.au
Richard ended up marrying the air hostess, one of his former wives Michelle Burke. They had a son together, Christian Anthony.
Being in the same industry, it would have to be hard bumping into each other occasionally but Rebecca explained that these days, its fine.
"It was a bit messy for a while because he did break my heart a little bit but we're mates now. Richard, if you're listening please forgive me."