It's A Girl! Royal Baby has arrived!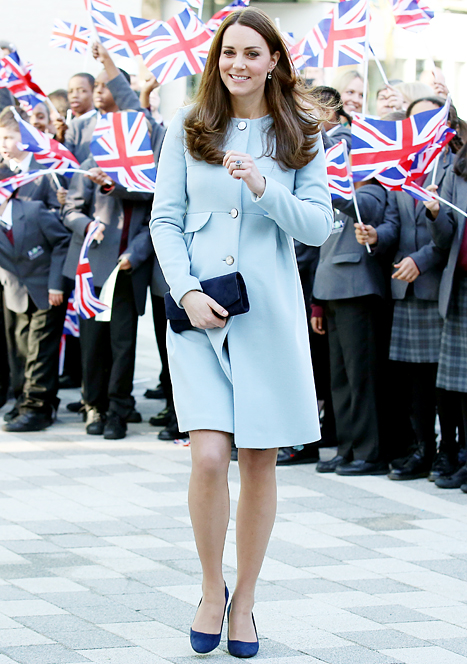 IT'S A GIRL!!!
Official announcement from Kensington Palace:
Her Royal Highness The Duchess of Cambridge was safely delivered of a daughter at 8.34am.
The baby weighs 8lbs 3oz.
The Duke of Cambridge was present for the birth.
The Queen, The Duke of Edinburgh, The Prince of Wales, The Duchess of Cornwall, Prince Harry and members of both families have been informed and are delighted with the news.
Her Royal Highness and her child are both doing well.
Prince George weighted in at 8lb 6oz – very close in sizes!
The baby Princess will be fourth in line to the throne after the Prince of Wales, Prince William and Prince George.
UPDATE:
It has now been 4 hours since it was announced that Kate was in labour and was going to hospital.
If the baby is born today, he or she will share their birthday with David Beckham – who is a good friend of Prince William.
The latest odds say that Alice is the most popular girl name and James most popular for a boy.
EARLIER:
Kensington Palace has confirmed that the Duchess of Cambridge has been admitted to hospital and is in the early stages of labour.
She was driven to the hospital, along with husband Prince William at around 6am London time (3pm Saturday Australian time).
It is being speculated that Kate is around a week overdue and was very close to being induced.
When Kate gave birth to Prince George in 2013 she was admitted to the Lindo Wing at 5.30am and delivered him naturally at 4.24pm the same day. The birth wasn't announced for several hours as they wanted time to bond with their newest arrival.
The new baby will be fourth in line to the throne, behind the Prince of Wales, the Duke of Cambridge and Prince George. Prince Harry will drop down to fifth in line, and because of recent changes to the laws, the baby's sex will make no difference.