This School is Teaching a Girls ONLY Class on Hosting Dinner Parties and Getting their Nails Done WTF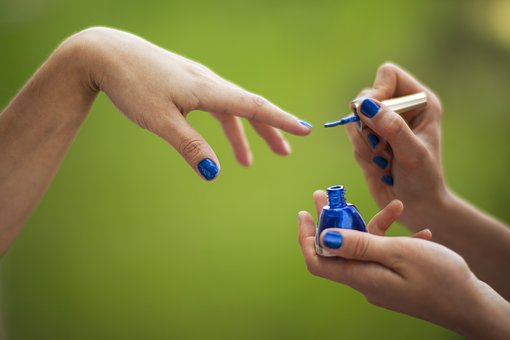 This School is Teaching a Girls ONLY Class on Hosting Dinner Parties and Getting their Nails Done WTF
Mind. Officially. Blown. My mum sent me an article from their local newspaper today which has raised people's eyebrows across Canada because a school in the small town of Clyde, Alberta is offering girls (just the girls) a class at the Eleanor Hall K-9 School in: hairstyles and clothes that flatter their faces and bodies, how to shop online, plan a meal, dinner party etiquette and polite conversation. The course also includes a field trip to learn nail care skills. What The Actual Fuck.
Did someone blast this town back to the 1950s? Because that's kind of what they did learn according to my mum. She said when she was in school they had to learn how to prepare and serve tea and finger sandwiches before being marked on their presentation.
University of Alberta's Professor Cristina Stasis thought this was a joke. "It's a sort of neo-1950s etiquette class, really. That's just a throwback that really, ultimately, serves really sexist, outdated stereotypes, and also doesn't really equip girls with anything to navigate the barriers they will be encountering as they grow up," she said. She also wondered why a course that focuses on appearances and domestic tasks isn't targeted to male students as well.
Kind of wondering that myself cause I have seen some truly shocking hairstyles on boys lately that just don't suit their facial features PLUS I'm tipping most of them don't know which fork to use for the salad.
On the school's website, teacher Michelle Savoie said she created the class to help teen girls resist some of the relentless messages and pressure they endure about how to look and act.
Funny, I thought we were supposed to be teaching our daughters to be independent thinkers and basically not give a shit what others think or say but I guess if we create little cookie-cutter barbie dolls that all look the same, no one will subsequently point fingers and laugh at their funky, cool 'do' they just whipped up.
Comments on social media called her approach "sad" and "depressing".
"I'm aghast. Are you seriously teaching young women that to be successful in today's world as a female, we need to have flattering hairstyles and do our nails properly? Learn polite conversation? When did being polite get us anywhere as women?" wrote Lesley Spencer.
25 girls are enrolled in the pilot. The syllabus was approved by the school principal and draws from topics in the Grade 10 career and technology studies curriculum. Which century is that curriculum from, exactly?
Parent Jacqueline Shank said her 11-year-old daughter Madison is enjoying the women studies class thus far. The sixth-grader thought it was interesting to learn about silverware and place settings. (That's probably because Clyde is too remote for Netflix and she has yet to see an episode of Downton Abbey where that is a major priority).
Eleanor Hall is a small school in a village of 500 people 80 kilometres north of Edmonton, where the selection of optional classes is limited, Shank said. The only other option offered for the current quarter of the school year was hunter's education, which her older daughter chose. At least if she had some hunting skills she could be all Katniss ready for a real life Hunger Games, a distinct possibility with Trump in charge….
So whilst some of this course might actually be fun and even useful (on-line shopping, hello) and God knows there are girls that need to know that leggings are not pants and could use some lessons in fashion I can think of oh, I don't know – about SEVENTY BILLION other things we could be teaching our kids; boys AND girls instead.
How about:
How to prepare and stick to a budget so they don't get over their heads in credit card debt.
2. Teaching them what it costs to live as in;  buying and furnishing a home, mortgage payments, utility bills, health insurance, raising kids, car payments etc. and then letting them in on the secret that you're going to be able to better afford all of that if you study hard and get further education instead of becoming a nail technician.
3. How to live (particularly for the girls) independently of a man so they don't fall into the trap of getting married young, pumping out some kids and then remain trapped in an abusive or loveless relationship because they don't have the means to be able to leave.
4. How to start up and successfully run your own business including managing employees, basic bookkeeping, business plans and more.
Seriously astounding that this attitude prevails in today's western world particularly when the hit movie "Hidden Figures" is currently on our screens which tells the true story of three African American female mathematicians who worked at NASA in the 1960's. The actresses from the movie have collaborated in real life renting out cinemas across the country to allow under privileged kids to see the movie for free in hopes they will realise that their greatest dreams and ambitions can come true. Maybe this movie should be their field trip.