Sia Wows in Carpool Karaoke With James Corden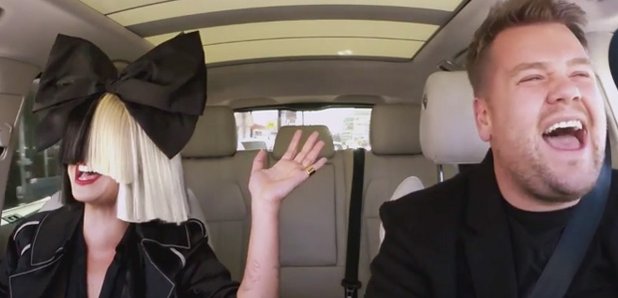 James Corden's 'Carpool Karaoke' segment has become super popular on his show, with the likes of One Direction, Justin Bieber, Stevie Wonder and even Elton John joining him on his singing car rides.
This time, it was Sia's turn, and she not only wowed with some renditions of her own songs, she opened up about why she constantly conceals her face in public.
"I only wear this just to try and maintain a modicum of privacy," Sia said. "I was a singer already for 10 or 11 years to mediocre success. I was an alcoholic and a drug addict and I sobered up and decided I didn't want to be an artist anymore because I started to get a little bit famous and I was destabilising in some way.
"So I decided what didn't exist in pop music at this moment and it was mystery. I mean there's pictures of everyone on Instagram at the dentist!"
You May Also Like:
Jessica Speaks on Melbourne Cup Incident
Gabi Grecko Back in the Headlines
Ronda Rousey Reveals she Contemplated Suicide
Like What You See? Go HERE for more latest news