SPOILER: What has Happened to Maddy on Home and Away?!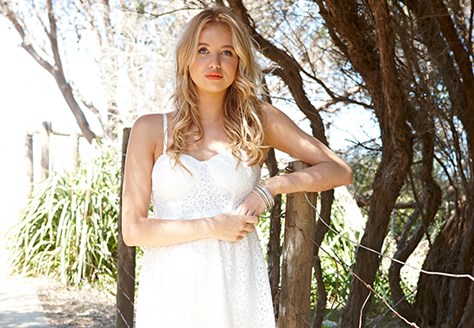 Poor Maddy – what else is she going to have to go through?
New spoiler pictures show Kassandra Clementi – who plays Maddy Osborne on Home and Away, sporting what looks like an amputated arm.
Earlier this year, Maddy was diagnosed with a rare form of ovarian cancer and now it looks like there are more circumstances surrounding her health.
And although their romance still hasn't started on the show as yet, the pictures also show what looks like Matt and Maddy finally together, as they walk along looking very much like a couple.
Also pictured with them is Evelyn and Josh – who obviously gets his sight back and they rekindle their relationship.