Tara Moss Cops Backlash for Wearing Red Lipstick to a Refugee Camp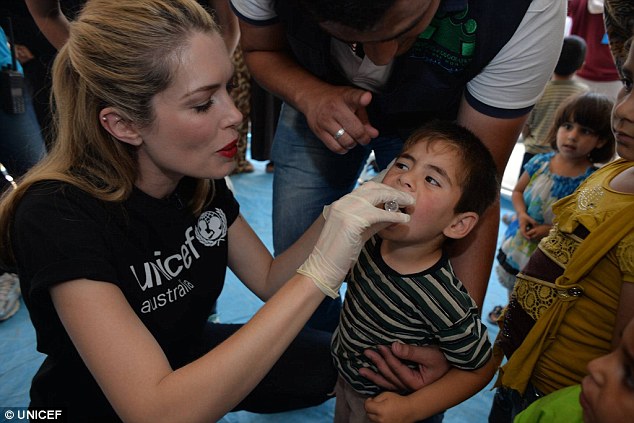 Australian model and author Tara Moss has copped some heavy criticism after wearing her trademark lipstick to a refugee camp in Lebanon.
Tara shared some photos of herself interacting with the children in the camp but the fact she was wearing lipstick didn't go down too well with the majority of people commenting on her photos.
One person said, "3 hours at hairdresser – 1 hour in make-up – and I have to hold this f** baby."
Another woman wrote, "Did she wear make up to a refugee camp? Seriously?"
Tara hit back at the haters, annoyed that people were focusing on makeup instead of the real issue at hand.
"Aid workers who are there every day wear some makeup, jewellery and normal clothes with a vest or badge identifying their role. Many refugee women and girls wear decoration, including what jewellery and makeup they've been able save from home, find or make in the camps, particularly eyeliner."
"I wear makeup for me. When things are tough I put on my red lips, take a deep breath and pull myself together. The kids loved it too."
Tammin Sursok hits the beach with her family
Russell Brand suggests he is the Father of Fifi Box's baby
Zoe Saldana's husband takes her last name
Like What You See? Go HERE for more latest news