Tarot Reading ~ 14th July – 20th July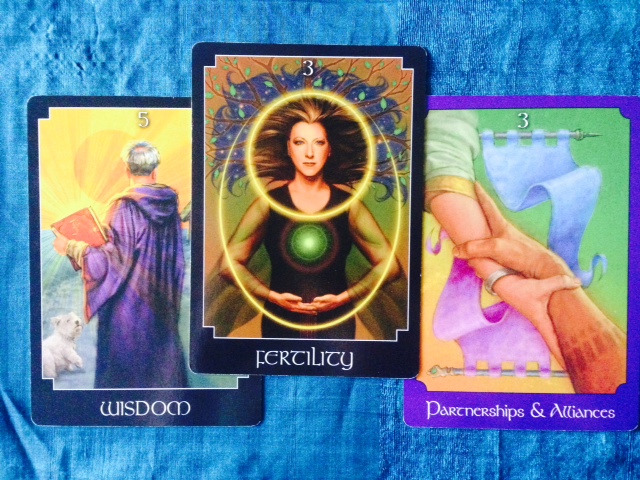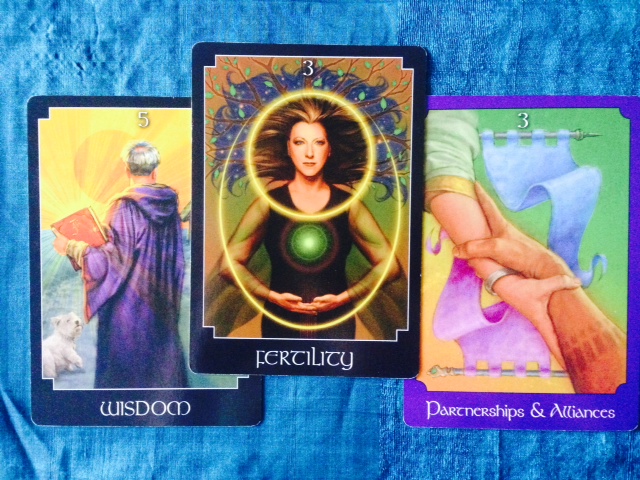 Welcome to this week's reading, such a lovely one this week, 1 card from each part of the deck, Chakra, Minor & Major, makes for a good balance.
SACRAL CHAKRA
This is the second Chakra, placed just below your naval, it relates to the ovaries physically but also to emotions, desire, creativity & sexuality.
To keep this Chakra in balance simply dance, moving your hips like a belly dancer.
This card reminds us that it is important to express our sexuality & desires, your physical needs do matter, never shut down that physical side of yourself, sexual desire is a normal & natural thing. So download a little Barry White onto your iPod, light a few candles & let the rest just happen…
SPIRITUAL UNION
This card asks us to look at our emotional relationships, usually the romantic kind.
(Considering that it follows the Sacral Chakra I would say this is definitely about your romantic relationships! It's a very sexual pairing. )
We are being asked to look at our relationships, are they in balance? Are the people in your life giving or taking away your energy? A solid spiritual union must have a balance to be successful. It also asks you to look at how you treat yourself, our relationships are a mirror of our own lives, if you don't respect & nurture yourself enough then you cannot expect another to do so.
The spiritual union card identifies that there is a strong relationship out there but to keep it strong it must be in balance, the give & take must be even. This card & the Sacral Chakra card are both asking you to nurture yourself if you want to have all your desires fulfilled.
LIGHT
It is your time to shine!
Regardless of what may be happening around you are moving into a stake of prosperity & bliss. This card signifies all the great thing we aspire to:
Pleasure
Happiness
Contentment
Growth
Success
Joy
Illumination
Such a POSITIVE card!
Let the radiance within you shine out to the world. Others are always attracted to the light & this is your time to be compassionate & inspiring. When the light card shines for us it will "light" up paths that have been previously unseen, walk these new paths, emanating the light of the universe, of love, & you will be the guide that others will follow.
So this week's reading is all about relationships & bliss, expressing your sexual desires to create strength & balance in your relationships & coming out into the light! Rather lovely don't you think?
For a personal reading please contact me on [email protected], or follow me on facebook