Tarot Reading – 19th – 25th May 2014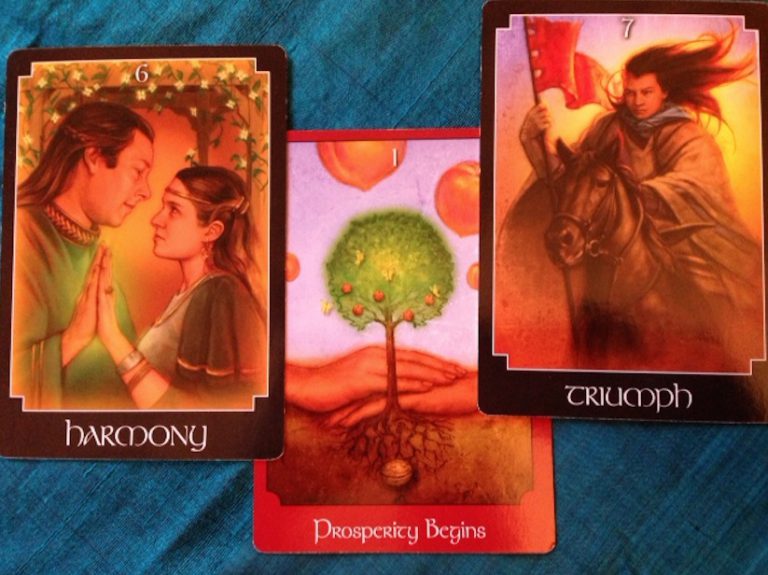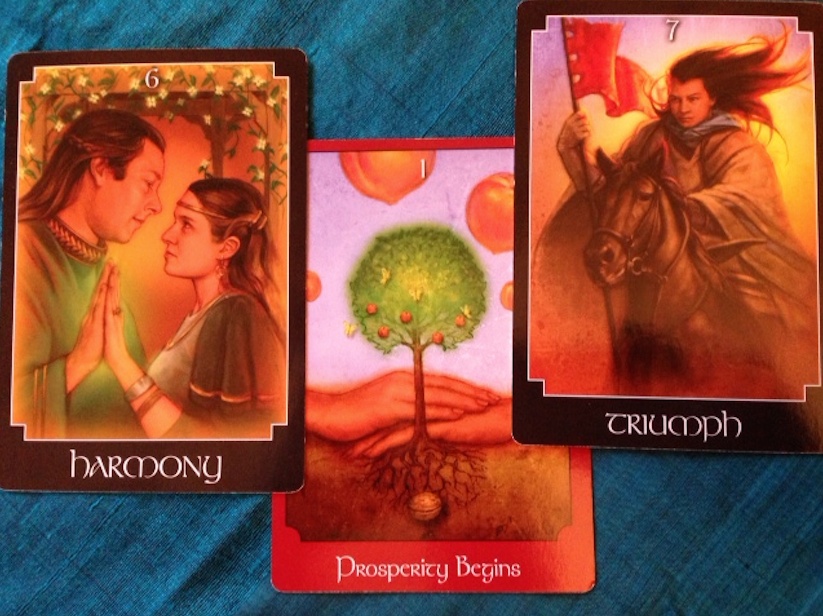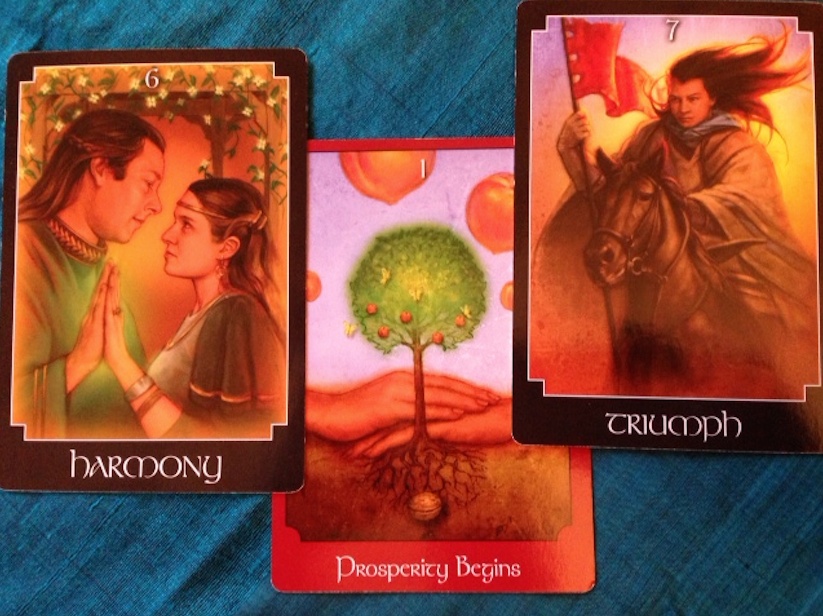 This Weeks Tarot Reading
Happy Monday Mums Loungers! I have an astounding reading for this week.
Harmony. Prosperity Begins. Triumph
Harmony
This card is about creating a deep spiritual union, be it romantic, personal or business. Now is the time to decide how you want that relationship to evolve, how much further do you want to take it?
Ask yourself some questions about the relationship:
Is it for my highest good?
How can I grow & evolve from this?
What am I learning about myself?
(Yes, it's all about you!)
Every relationship has a point where we can take a step back or choose to move forward, the universe is asking you where do you want to go with this? Are you ready to take the next step into a deeper & more spiritual abundant union?
Prosperity Begins
#1 always signifies a beginning.
This card tells us that the results of our hard work are finally at a pay of stage. This is the beginning of prosperity, wealth & new business. Whether the prosperity is due to your efforts, investments & planning or appearing as a gift, take it with gratitude.
This is the time for you to put the skills of positive visualisation into action! Feel it, see it!
I like to call this "Consciously Activating" the success & prosperity you have set in motion.
You have worked & created your prosperity, accepting the success it vital, now is not the time for sowing seeds of doubt.
Triumph
WOW! There is no better card to finish up on than this one!
The picture says it all, power & success surging forward with direction & purpose. This card is the power of your soul pushing you forward.
Are you pre-occupied making future plans?
Setting your thoughts & dreams into motion?
Think carefully, don't rush, make well-thought out & educated decisions and pay attention to the details. This card is not one that asks you to gently go with the flow. Triumph demands that you listen to your inner-guidance, put aside ego & focus on your goals. This will create a triumphant outcome.
Once again use visualisation to keep you focused on your desired outcome.
So in summary, Harmony, Prosperity & Triumph. What a great way to start the week, but whilst all 3 cards are positive & lovely they all ask you to question yourself, to look to your inner guidance & keep focused. This is a general reading, I ask for the universal energies around this week to give us some guidance but each individual need to ask themselves how the cards relate to them, are you moving forward in a romantic relationship? Taking on new responsibilities at work or creating your own business?
Always keep focused on your overall goal & visualise your success.
Peace & Prosperity.