Tarot Reading ~ 21st July – 27th July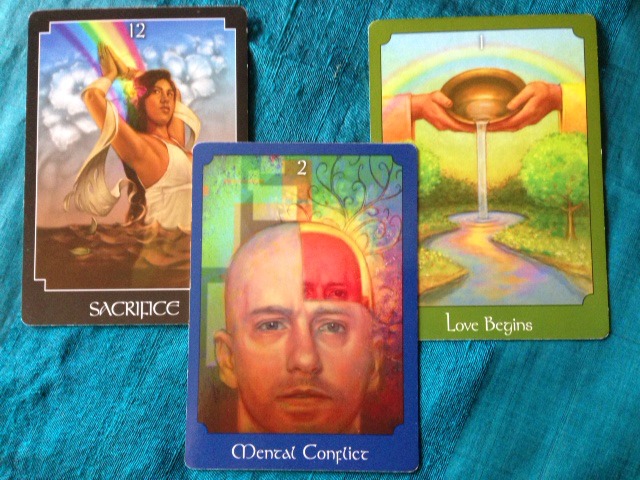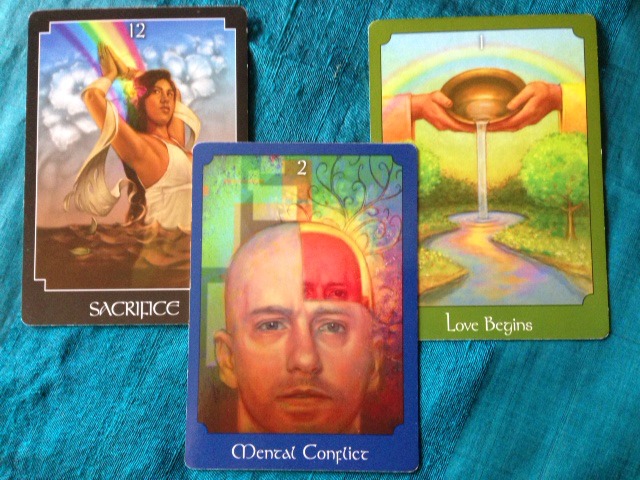 When I sit down to do my weekly reading I meditate on the energies around for the upcoming week & ask the cards to give us guidance on how to deal with those energies.
SACRIFICE
What in your life needs to be let released?
In surrendering, letting go, we create more room to receive. Great things can be achieved by great sacrifice.
That said this is one of the most challenging cards in this deck because it signifies a situation that is happening now or about to happen that you cannot control the outcome. Now is a good time to pause, reflect & meditate on the situation.
Step back & look at the events around you with understanding & intuition.
This is a card of transition & change, solutions could be slow in coming & sometimes you will have to just live into the answers.
This card asks us to accept the things we cannot control or change, to heal ourselves & leave the past behind with faith that new path will be shown when the time in right. We are being asked to sacrifice control & trust.
MENTAL CONFILICT
Another challenging card that deals with our inability to move forward. There is a great energy of self-doubt & indecisiveness around this card.
There is a difficult decision to be made but never forget that you do have the strength & courage to see the path through.
This card asks us to take a deep breath, step back & make considered, rational decisions about a difficult phase of life.
As with the sacrifice card, reflect on the situation rather than get drawn into the conflict around you & within yourself. It card be very hard to sepearte ourselves from others issues whilst dealing with our own to make tough decisions. I will often ask for a sign from my spirit guides or angels to give me a clear answer.
LOVE BEGINS
YEAH!! We need this card after the first 2, what a relief!
Your cup is about to overflow with joy & happiness. This is the first of the emotions card, it signifies new love, not necessarily of the physical & romantic kind but it is also of passion & devotion to a new idea or goal. This is a great time to open up to the loving energy of the universe.
When past issues are resolved, forgiveness of others as well as self has been reached then new roads leading to healing & love will be open to you.
This beautiful card reminds us that although there is difficulty & conflict love will always win out in the end.
So the week begins with hard decisions & ends with joy.
For a personal reading please contact me on [email protected], or follow me on facebook