Tarot Reading ~ 26th May – 2nd June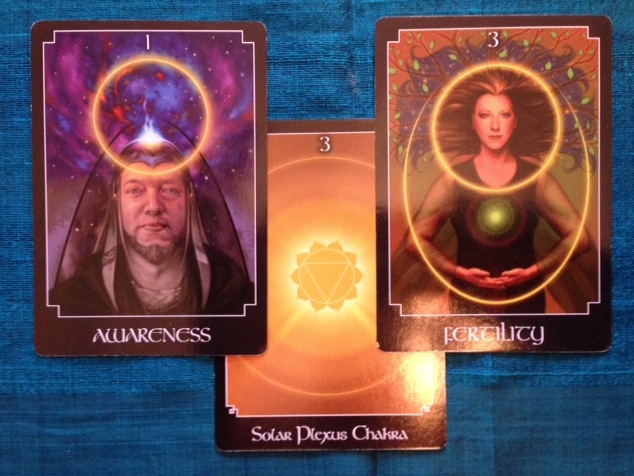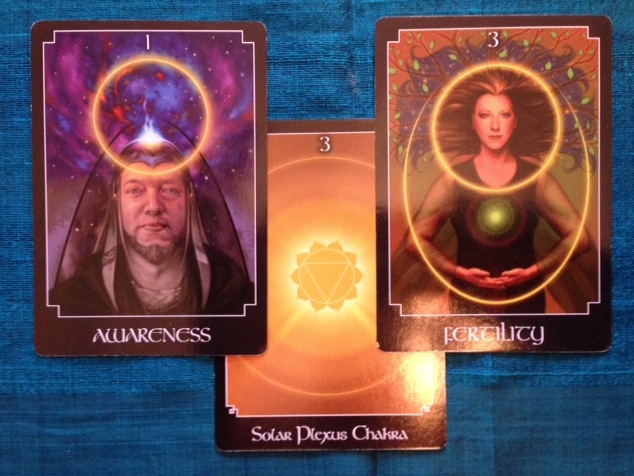 Tarot Reading ~ 26th May – 2nd June 2014
Happy Monday! Well what a week is was last week, mine was amazing & I am still charged with energy.
So let's start this week:
1 AWARENESS
Such an intense & powerful card to start with.
This card reminds us that we already possess all the tools we need to guide & direct our lives, we simply need to connect to them & put them to use. You have the ability to create you own reality just let the universe work in partnership with you to set your ideas in motion & watch them grow. (This card works in perfect unison with the Fertility card that follows)
Awareness is all about connecting to your own power, you have all the skills you need to accomplish whatever it is you set out to do. It is the re-connecting that is the challenge here, we get so overwhelmed by the day to day grind that we disconnect from spirit & ourselves. Try & find 10 minutes a day to be still, re-connect to the universe & you will re-connect to your own powerful self.
SOLAR PLEXUS CHAKRA
This energy centre is positioned just above the naval, it resonates to the colour yellow. It is the I CAN energy, focused on will-power, confidence & self-esteem.
When a Chakra card appears in a spread we are being told to take some time to pay attention to your physical needs & understand how the physical & spiritual sides of ourselves work together.
Take a yoga class or Tai Chi, a class that focuses on the importance of combining breathe & movement, this stimulates the energy centre. This increases your well-being & confidence.
Walk tall & proud saying to yourself "I CAN"!
3 FERTILITY
Pregnant anyone????
This is a beautiful card, a strong feminine image encircled by a golden orb of light, she reminds us that we are the creator.
We are the Mother Earth energy, embrace the beauty of nature & abundance. Be aware that the energy that created our beautiful world is also a part of you. Nurture yourself the same way you do your family, fill yourself with love & compassion.
This card is a very powerful reminder, especially to women, to re-connect with Mother Nature, embrace your own Goddess power within, we have the amazing power to bring life into this world, children obviously but the Fertility card is also about bringing your ideas into being. Projects you have been working on, ideas are the seeds of abundance. Don't think this card is just about pregnancy! It is about creation & growth.
In summary this weeks cards are asking us to look within ourselves, to nuture ourselves & re-connect with the energies of the universe. I like to think that there will be lot of babies born next summer, lets see……
For a personal reading please email me on [email protected] or you can follow me on facebook www.facebook.com/HomeHealingSouthAustralia
Have a beautiful week Earth Mothers.x