Tarot Reading ~ 2nd June – 8th June 2014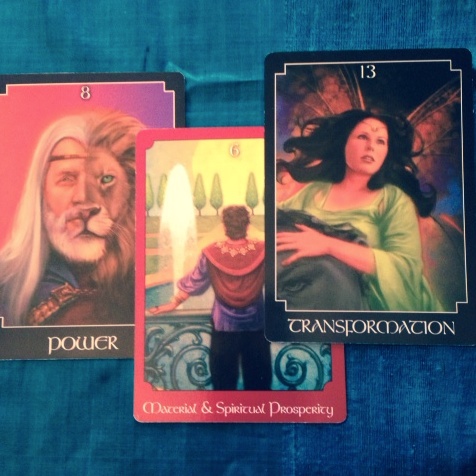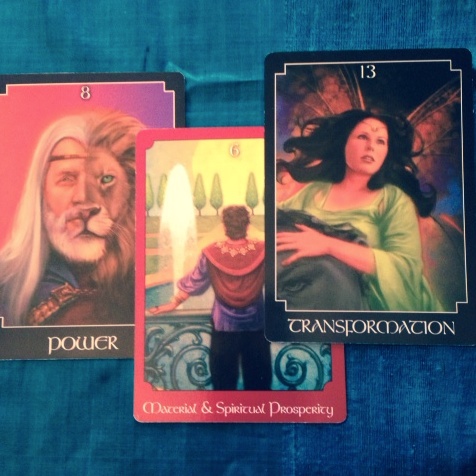 Happy Monday Mums Loungers.
Is it just me but does the energy seem a little calmer this week? Perhaps it is the transition of the season, the Autumn movement has stilled into the dark winter….
The cards are quite different, still intense, lets go.
8. POWER
Power is more than just physical strength, it is also that inner emotional power, that courage, compassion & love. When the physical & emotional strength are combined there is no obstacle that in insurmountable.
I have seem so much evidence of what I call "the inner lioness", this is a strength that resides in Mums, we protect our cubs against all threats with our physical strength, our mighty roar, but we are also compassionate & nurturing to our own cubs & the whole pride.
So if you are wondering if you need to step up & advocate furiously for your child, now is the time, tap into your inner lioness, find your inner strength & power & ROAR!
6. MATERIAL & SPIRITUAL PROSPERITY
Red cards signify the material world.
This card represents a transition into a peaceful & tranquil time when problems disappear, material prosperity can appear suddenly, a bonus, pay raise or promotion may surprise you.
You are moving into a time of balance & harmony in both the material & spiritual areas, in this place of balance we are also reminded to practice giving & receiving. Can you spread your riches? Is there a charity or friend that would appreciate an act of kindness? Do not be greedy or squander your good fortune, used your good judgement & practice compassion & balance.
13 TRANSFORMATION
This is a very beautiful but challenging card.
There are some rather abrupt changes happening now, it is best not to resist. Sometimes there must be death of an old way to bring about growth, change & ultimately transformation. This card is symbolic of the ebb & flow of life, of death & rebirth.
Letting go of old & limiting habits, relationships, anger & thought forms can be incredibly hard & challenging but if we can pull them of we can transform!
Change is constant & unavoidable if we want to grow & develop into whole human beings, it is always easier to stay the same, repeating the same patterns but gosh it gets dull! Practise forgiveness, instigate closure, and choose life!
We can forgive people for the harm they have done to us, it doesn't mean we have to keep them in our lives, but in forgiveness we accept the freedom to transform. This personal growth stuff is not easy but it is massively worthwhile. Living to your full potential means embracing transformation.
You know from card 1, POWER, that you have the inner strength to deal with whatever is thrown at you, card 2 MATERIAL & SPIRITUAL PROSPERITY, tells you that good things arriving need to be tempered with balance & this card TRANSFORMATION, is asking you to take the opportunity to renew.
This is quite a strong spread of cards this week, power, wealth & renewal, pretty good stuff!
Blessings to you all.xxx
For a personal reading please contact me by email [email protected], or you can follow my facebook page www.facebook.com/HomeHealingSouthAustralia