Tarot Reading – Challenging Energies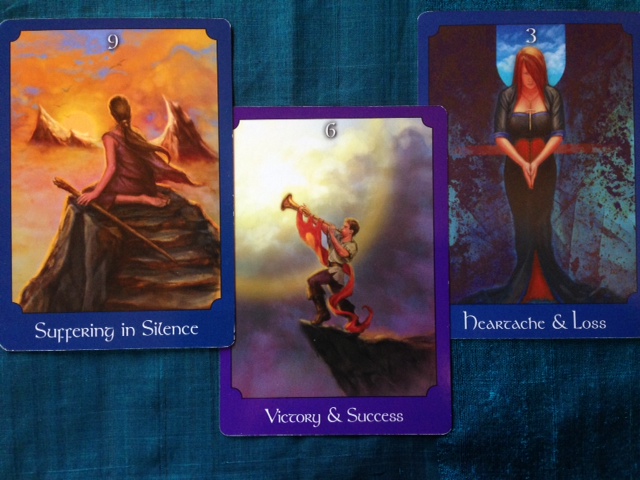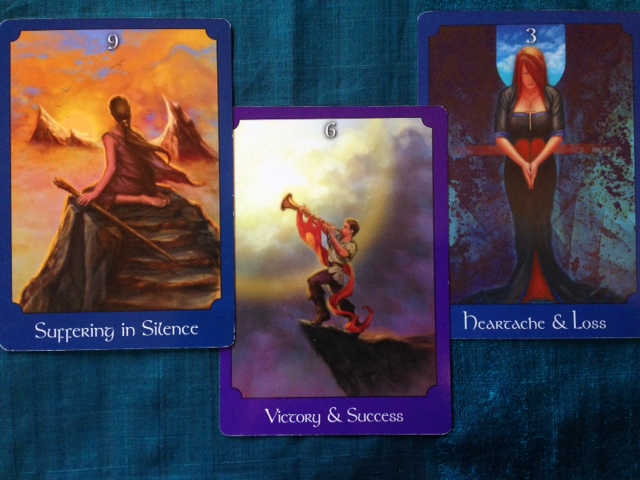 This Week's Tarot Reading
There are some interesting & challenging energies around this week.
9. Suffering in Silence
This card tells us that it is time to let go of those negative & limiting beliefs about yourself. Say goodbye to those voices in your head that chime in to your feelings of self-doubt & fear. Let yourself finally be free of worry & despair, you have been letting a sense of hopelessness creep into your psyche of late.
When we are only listening to our own sadness & negativity we will not see the positive paths that are in front of us, & often we are the only ones telling us we are no good. We can all sit in silence listening to our inner discourse of negativity, this is suffering is silence & it's a suffering of our own making.
Trust that your soul, your guides & the love of the universe will guide you into positivity but you must take the first step, its often the hardest.
6. Victory & Success
Good news is on its way after a difficult time. You have been through a challenging time & the way you have conducted yourself & dealt with it has inspired respect from others. You have been a beacon to others around you even if you don't know it. You have made a big effort to overcome challenges during a difficult period, be aware of that, pat yourself of the back. Your effort & hard work has got you to a place of success.
This card also reminds you that in being happy with our efforts it is important to stay grounded, do not let the ego get out of control, don't get too caught up in self-congratulations.
3. Heartache & Loss
This is seen as the most difficult card in the deck, no-one is happy to get this card in a spread let me tell you! While it does revolve around disappointment sorrow & separation it also harks of great change & evolvement. It asks you to gather up your strength for the path ahead.
I truly believe that from negativity & loss there is always a positive, a silver lining if you like. Sometimes what seems like heartbreak & utter sadness is fantastic because it acts as a great catalyst, propelling us forward.
Sometimes what we think we want so desperately, what we believe we can't live without is the thing that is holding us back from our true purpose. Whether that thing be a relationship, job or a house. Letting go can be stepping into freedom.
Last year my life was turned upside down, I went through a period of pain & despair I thought would engulf me, the loss of something that I felt ,was at the core of my life was in fact amazingly liberating. I am finally on the path of my life purpose, fulfilling my dreams.
So while this week's card are, on the face of it, challenging & confronting here is also a sense of change & positivity. We are being asked to let go of our self-limiting negative fears in doing so we move into a state of success, when we inspire others to follow our example of positivity. The final card speaks of letting go & experiencing loss but in doing so opening ourselves to a world of possibilities.
If you would like a personal reading please contact me on [email protected], you can also follow me on www.facebook.com/HomeHealingSouthAustralia
Enjoy your week, blessings.xx