Tarot Reading: Masculine Energy & Balance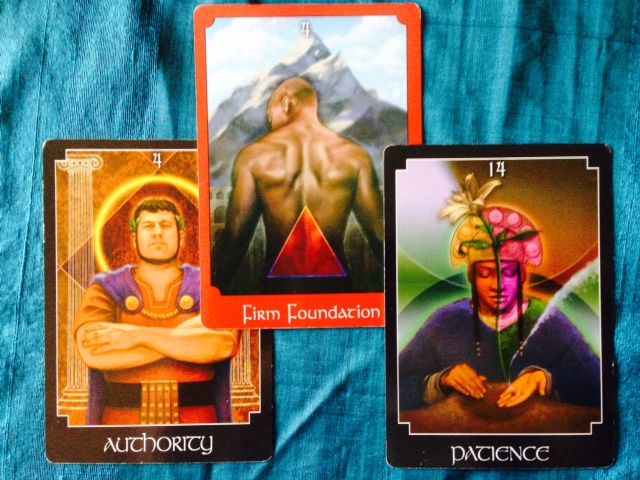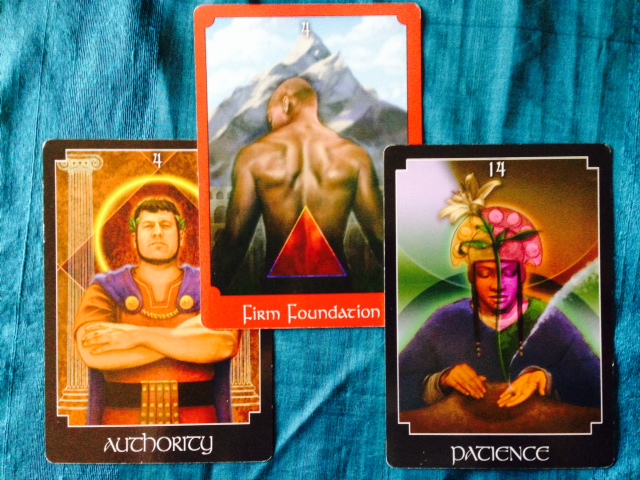 Tarot Reading by Jackie Roper
Good Morning,
Lots of 4's appearing today, the number 4 denotes a solid foundation, structure, like the 4 sides of a square or the 4 points on a compass. Strong, reliable & stable, a pretty good way to start a week.
4 AUTHORITY
Masculine energy of leadership, logic, strength, wisdom & power.
This card in encouraging you to tap into your own masculine energies. It is asking you to exercise a little control over your emotions. It tells us that it is time to stop talking & start acting, put solid plans into place & move wilfully into your future.
Sometimes this card appears to symbolise a Father figure (fortuitous since we have just celebrated Fathers Day), could you emulate some of their qualities in your own life? Think about strong male figures around you, in what positive ways do they exercise their authority?
This card can appear when a decision must be made about moving forward. Use calm considered logic in this step, use your head not your heart.
4 FIRM FOUNDATION
You are currently working towards establishing a solid foundation in the material world. Using your good judgement & the knowledge gained from past lessons you will establish a firm foundation & security for your future. Take wise advice from people you know have the skills & who you trust.
Always remember not to get too caught up in the material world, life isn't all about money. There is no true wealth without spiritual wealth. Find balance in giving & receiving
14 PATIENCE
Patience, self-control, adjustment, moderation & balance.
Judging by the other cards appearing today I am going to say that this card of Patience relates to material matters & the importance of balancing the material & spiritual worlds. You must know that you have done the work to secure your future, you have used your skills in the material world, you have planted the seeds, now you must wait for them to grow & flower.
This card is asking you to open your heart & mind, listen to the thoughts & ideas of other people. Listening & sharing will help you become more aware of the world around you, see the miracle's & values in all life.
SUMMARY
Notice that a lot of the same keywords came up in each card today:
Self-control
Balance
Foundation
Wisdom
Fantastic words, full of power & strength. This week we are being asked to tap into that strong masculine energy to build our future, but always temper the material & spiritual worlds. Balance is key to living a happy well-adjusted life.
Hope you all have a fantastic week.
If you would like a private reading please contact me at [email protected] or you can follow me on www.facebook.com/HomeHealingsouthaustralia