Tarot Reading – Wisdom, Light and Motion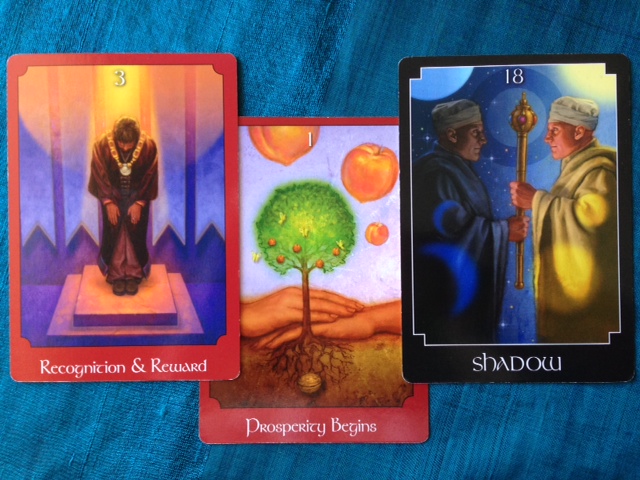 This Weeks Tarot Reading
Good Morning Mums Loungers, what does the week have in store?
RECOGNITION & REWARD
This is a time for honouring your skills & hard work. The recognition & reward is not only from others but also from within ourselves.
Have you been working on a group project, striving towards a common goal? Be it at work, home or in a community organisation, the effort you have put in & the results you have achieved are being noticed & recognised. There are more possibilities in the works….
This is a card from the Material area of the deck so it is always related to work & finances, being a number 3 it represents harmony, trinity, expansion & enthusiasm.
PROSPERITY BEGINS
The first card from the Material area, so a beginning. This card represents the beginning of prosperity & wealth, a new business which could soon be in the palm of your hand. This could be the result of you previous hard work or could show up as a surprise or gift.
The plans & dreams you have been holding onto have the ability to grow into profitable ventures with good solid & diligent planning.
Feel it, see it, and believe it! Positive visualisation is great to aid in a prosperous outcome, believing in yourself in absolutely vital to success.
When you focus on the positive attributes of the material world prosperity flows freely.
SHADOW
This card reminds us that nothing in life is ever at a standstill, everything changes. Now is the time to face your fears, to look into the dark shadows of your soul. Let go of the emotional pain, the baggage, it is holding you back, let yourself weep & with each tear the pain you have been holding onto dissolves.
Confront what you have avoided & walk courageously through it. This card promises that there is always light at the end of the tunnel. This is also a time when your psychic sensitivy is quite intense, be open to it, listen & let it heal you & walk into the light, feel its warmth on your skin, embrace it & allow yourelf the beautiful gift of moving forward.
SUMMARY
There is a bit going on this week, definitely a week for material world issues, your hard work is being recognised & you are being prepared for new possibilities. There is wealth & prosperity on the horizon but not without planning & self-belief. Facing your fears will help you move forward into a new stage.
For a personal reading please contact me on [email protected] or join my growing positive community on www.facebook.com/HomeHealingSouthAustralia