Tarot Reading: Wisdom, Fertility and Alliances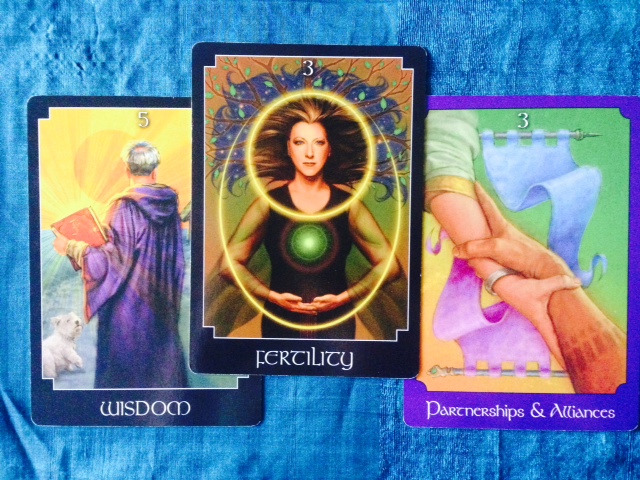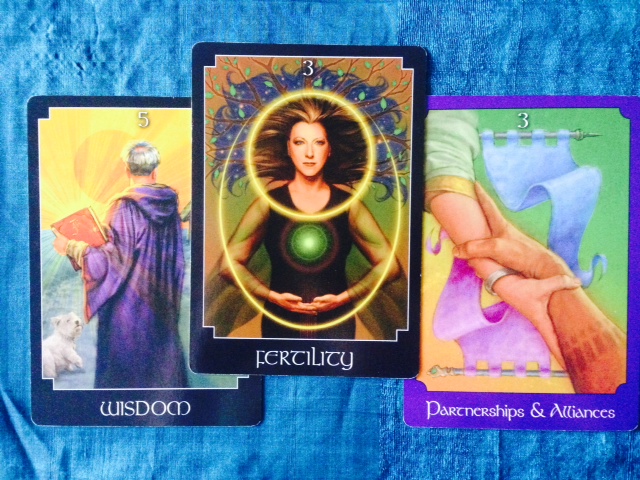 This Week's Tarot Reading:
Welcome to your week, let's see what energies are with us…
WISDOM
When the student is ready the teacher will appear.
This card heralds the arrival of a spiritual teacher into your life, someone who will influence you & impart their own wisdom to guide & inspire you on your own journey.
Perhaps this card is asking you to seek out a group or organisation of like-minded souls where you can share your thoughts, listen to others & inspire you to be all you can be. Support like this can help you live your life to your fullest potential & as you find enlightenment you will become the teacher & share with others.
Whether this be a Mums group, walking group, meditation or whatever you need. If it fills you up, makes you feel good then it is the right place for you now.
The card of wisdom is showing you that you have so much to share, whether you realise it or not.
FERTILITY
The card of creation & manifestation.
This amazing card often appears when I am reading for Mothers! As it represents femininity & the energies of Mother Earth. It demands that you open yourself up to the remarkable energy forces of the universe. Plant your seeds & watch them grow, be those seeds children, ideas or new enterprises.
Remember that this card does not necessarily denote pregnancy but it refers to the ideals of creation, the birth of ideas. It is all about love & nurturing, creating an environment of happiness, comfort, abundance & family.
Harness the awesome power of Mother Earth, get out into nature, feel the wonderful energy there, nurture yourself & let your soul be filled with love & compassion.
When the fertility card appears she is calling on you to be kind & loving, not bossy & possessive. Act from a place of love not ego. Nurture & care for yourself a little & in doing so you will be energised to look after others.
As I said this is a common card for Mums, we manage to create so much but can neglect our own self care, to care for our children we must care for ourselves!
PARTNERSHIPS & ALLIANCES
(Violet / Spiritual)
You are seeing the fruits of your labour bloom but there is still work ahead, watch out for those little synchronicities which could be bringing you new opportunities or alliances.
In all partnerships it is important to remember that the level of energy from each side must be even, if not you could feel drained & resentful, causing disharmony. Balance is essential.
This card reminds us that success comes in many different forms & often from the most unlikely sources, keep an open mind when listening to others.
SUMMARY
These cards work wonderfully together, firstly the arrival of the teacher, inspiring you to live to your highest ideals, secondly fertility, creation & manifestation, telling us to plant the seeds, to nurtue ourselves & lastly the spiritual card of Alliances which also refers to the fruits of labour.
So listen to your teachers & be a teacher in return , nurture yourself & be open to synchronicities.
If you would like a personal reading please contact me on [email protected], you can also follow me on facebook www.facebook.com/HomeHealingsouthaustralia