The Biggest Loser's Sam Rouen Poses for Firefighters Calendar and Reveals new Love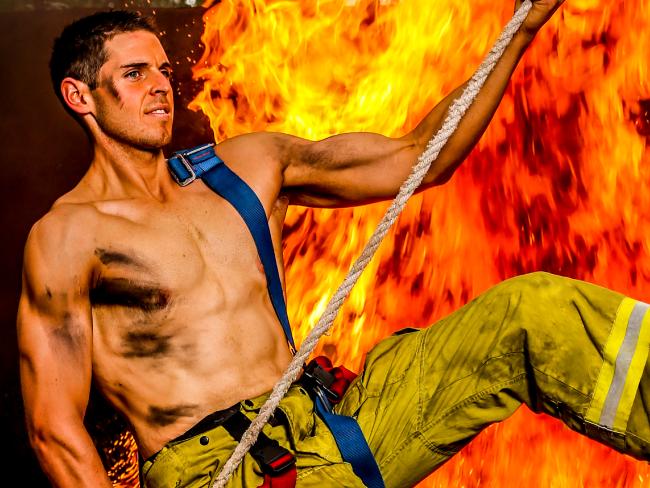 Former The Biggest Loser contestant Sam Rouen, who won the show in 2008 after losing a huge 71kgs, has set hearts on fire posing in the 2015 Firefighters calendar.
Profits from the calendar sale are donated to The Children's Hospital Foundation, The Children's Hospital at Westmead and mates4mates.
"It was challenging but a fun experience," Sam said.
The 27-year-old also revealed that he has found new love, after his relationship with 25-year-old Natalie Pagett ended. The couple outed their love in a spread in Woman's Day in May.
"I tried not to think much of relationships," he told the magazine at the time. "I'd figured I wasn't ever going to be lucky in that department and basically wrote it off."
He is now said to be dating Virgin flight attendant Daniella Schot. The couple seem cosy on a beach in her Facebook profile photo.
"I've just started seeing someone recently so I don't think I'll be appearing on The Bachelor, as fun as that would be," he said. "I have trouble talking to one girl let alone a dozen."
Tom and Nicole's Daughter Marries Boyfriend
Michelle and Steve's relationship causing problems on TBL