The Kardashian/Jenner Kids Share Gorgeous Music Video to Celebrate Mum Kris' 60th Birthday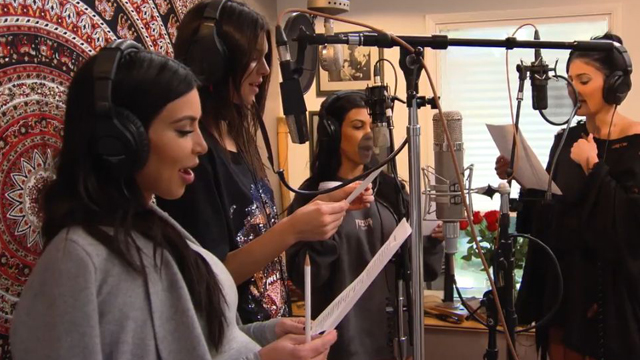 Thirty years ago when Kris Jenner turned the big 3-0, she made a music video to ring in the occasion. The original song, titled "I Love My Friends," was written by Kris and according to the credits, the video was produced by her first husband, Robert Kardashian, with "lyrics by Kourtney, Kimberly & Khloe." The tune was a play on Randy Newman's 1983 hit, "I Love LA."
In the video, Kris can be seen all over Southern California, shopping, driving her car, working out on a treadmill, enjoying champagne in a bubble bath and partying, all while singing, "I love my friends!"
Along with throwing her a massive Great Gatsby themed 60th birthday party, Kris' kids – Kourtney Kardashian, Kim Kardashian West, Khloe Kardashian and Kendall and Kylie Jenner – teamed up to recreate the music video.
https://www.youtube.com/watch?v=nASi6FxFY0w
The new version – which was produced, directed and written by Kourtney, Kim, Khloe, Kendall and Kylie — was posted to Kim's website and mobile app with a special message.
"Happy Birthday Mom! My sisters and I recreated a birthday video she made in the 80's and played it as a surprise at her party Friday night," Kim wrote. "Make sure to watch all the way through! You won't want to miss this!!!"
Caitlyn Jenner even makes an appearance – covered in bubbles in the bathtub!