This week on Home and Away….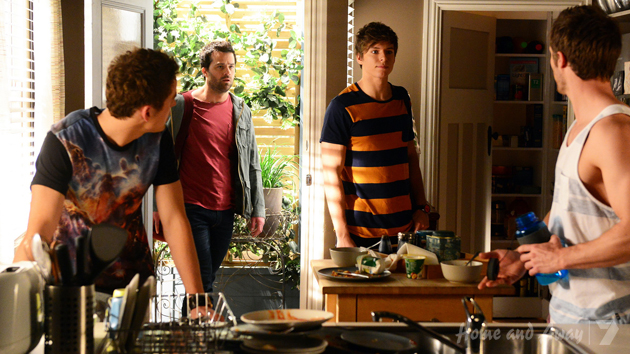 Matt threatens to use the racy photos of Charlotte against her. Billie is not coping with becoming the town pariah. Leah's house is on fire.
Billie saves Zac, Oscar and Matt from the burning house but suffers a bad injury. Kat tells Leah and Zac that the house fire was deliberately set.
Ash rushes to the hospital to see Billie. Leah and Zac try to support each other after their house is burned down. Kyle struggles with seeing Phoebe and Ash together.
Phoebe and Ash try to deal with the fallout of their relationship. Roo embarrasses herself teaching her first lecture. Ricky has the naming ceremony for Casey. Kyle tries to leave Summer Bay without telling Phoebe.
Jessie J makes Delta storm off The Voice set
Do these former MKR stars have a bun in the oven?