Tim Robards Eliminated From Dancing With the Stars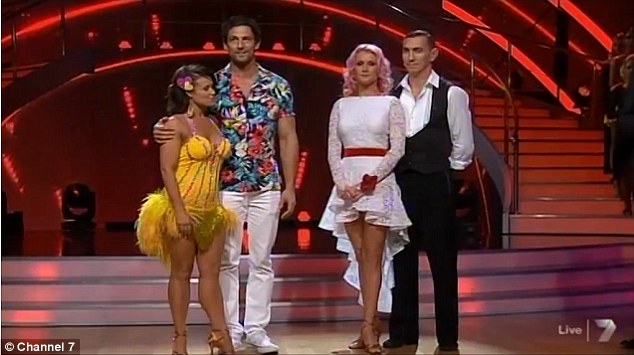 Former The Bachelor hunk Tim Robards was the second contestant eliminated from Dancing With the Stars on Sunday night, after a Samba that the judges weren't all that happy with.
It didn't help that Tim danced the Samba to a Peter Allen classic, in front of The Boy From Oz buff, judge Todd McKenney.
After his Samba, Tim was awarded a total of 22 points from the judges, which landed him at the bottom of the leaderboard.
After being eliminated, Tim was disappointed and spoke of how much he would miss the other contestants.
'I've had a great time, I was just so worried about doing this to you twice,' he told [artner Giselle who stepped in for the injured Camille and last week had her partner John Paul Young sent home.
'It's been such good fun, really expanding my comfort zone and thanks to Camille, for you know, having a great couple of weeks. And everyone. I'll miss everyone,' he said.
Exes James Packer and Jodhi Meares walk red carpet together
Cilla Black passes away aged 72