So I took the plunge and saw Fifty Shades of Grey. Here's what I thought…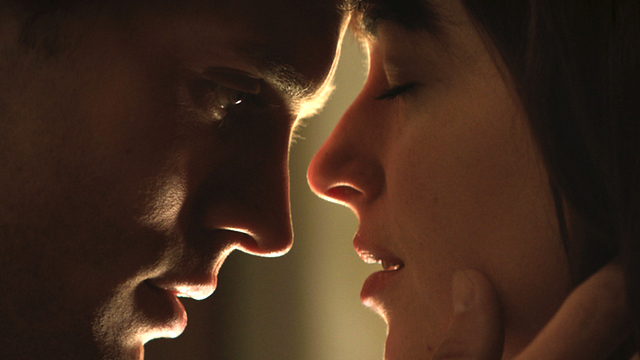 I read the books, I had to see the movie.
I spent 24 hours seeing mixed reviews.. some people hated it, some people loved it, Lisa Wilkinson thought it was the worst movie she had ever seen and me, I actually enjoyed it.
I remember when I read the books, by the time I got halfway through one, I was practically skimming through the sex scenes. The movie was the same.
There was 7 sex scenes in total – including some BDSM scenes that don't include intercourse but are close enough to call sex scenes – but by about the 4th, I found it a little dragged out.
There were a few times that the cinema was full of laughter – Anastasia throws in a few 'innocent girl' one-liners that made the movie enjoyable.
When I found out Jamie Dornan was playing Christian Grey, I was bummed. This was a guy I had never heard of, he looked nothing like I had envisioned Mr Grey to look like and I told myself that the production company had made a huge mistake casting him.
By the time I walked out of the cinema, I told my husband (who was amazing and came with me to see it) that they had cast the perfect pair to play Christian and Anastasia.
The promos they showed in the lead up to the release don't show just how well Jamie Dornan portrays Christian Grey. He is dominant and sexy. Dakota Johnson plays a great Anastasia Steel. She is quiet, shy and a little awkward at first, but she, like Christian, knows what she wants. I think this is why these two click so well.
There was only one part of the movie that I found a little full on, which was the first time that Christian told Anna to kneel down in the red room. It was the first time you really saw his dominance, and unless you're into that, I think it would make anyone feel a little squirmy.
With two more movies due to be released, i'm happy to say i'm looking forward to seeing them. The ending left me wanting more, and after what the first one offered, i'm sure more is what i'm going to get!