Weekly Tarot Reading 23th – 29th June 2014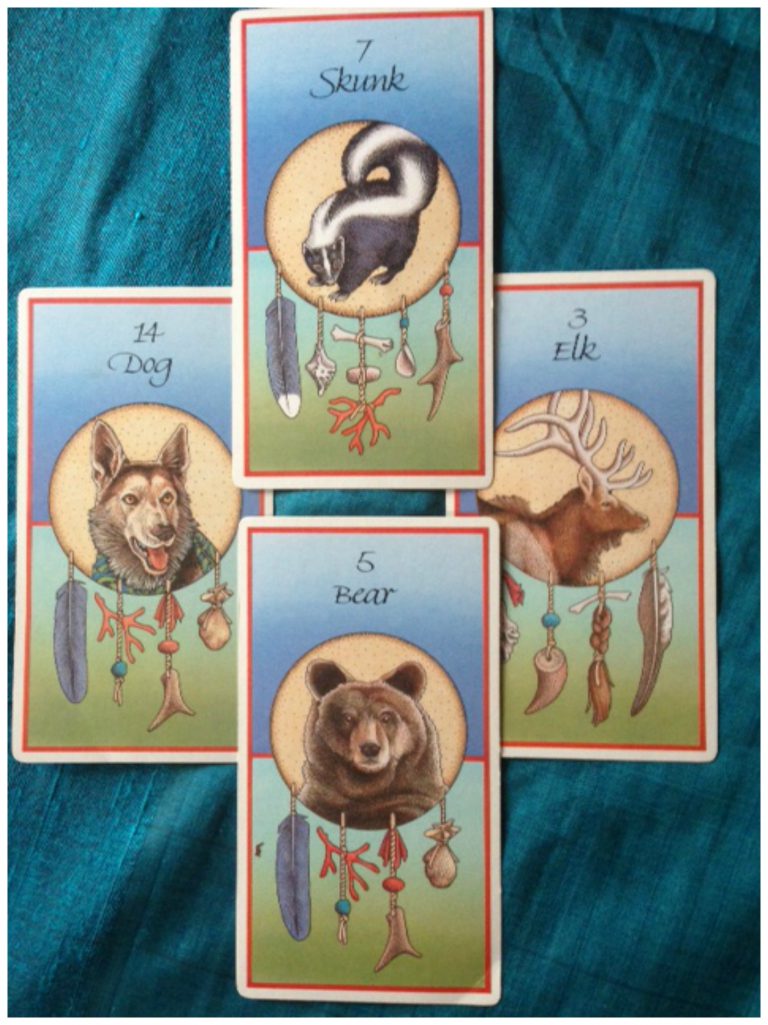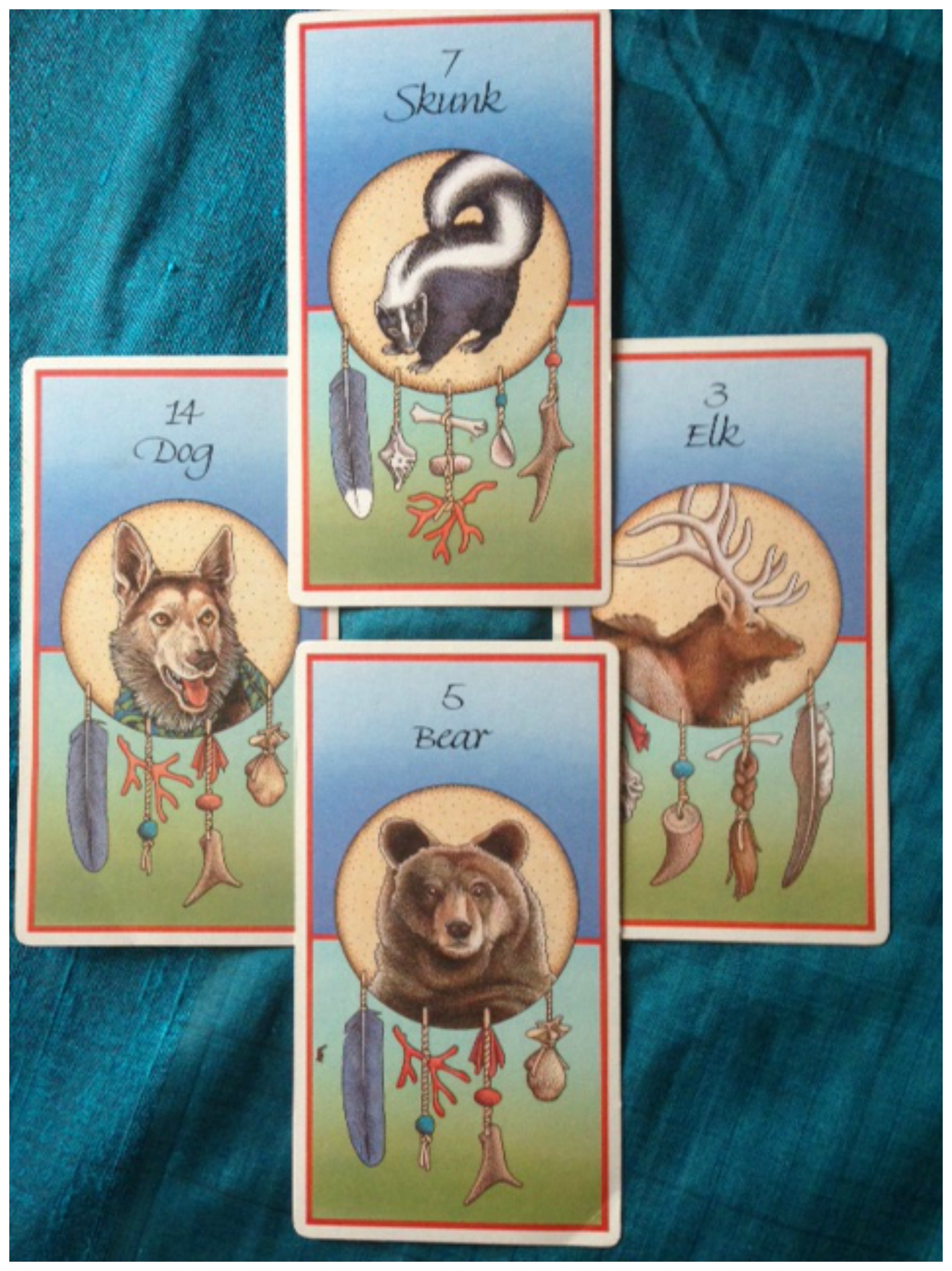 Weekly Tarot Reading with Jackie Roper
I've decided to change things up a bit this week (must be the winter solstice energy) & use a different set of cards. These are the beautiful Medicine Cards which are all about harnessing & understanding the innate power of animals.
So we are doing a 4 card spread, called a butterfly, starting from the egg first, then evolving into caterpillar, then cocoon & eventually emerging as the butterfly.
1 ELK – Stamina
Elk asks us to pace ourselves, stop racing around, you don't have to be first, you don't have to do everything & be everything to everyone. This can be a hard lesson for Mothers but we need to stop, we do tend to wear ourselves out. Elks rarely run but always get where they are going.
Elk also asks us to enjoy the company of our own gender, go out for coffee with your girlfriends, make a playdate with your Mums group, or just pick up the phone & have a good long chat with your Mum. The time we spend with other women can make us slow down & breath a bit, gather the energy from that lovely feeling of sisterhood.
Stop running! Stamina.
2 BEAR – Introspection.
A great card for now, mid-winter, the time of hibernation for bears. It is all about going within, into our own cave within & getting in touch with the energy of the eternal Earth Mother.
Find that quiet space within, that introspection; this is the place where we find solutions for those questions that have been keeping us up at night.
I know I go on about this a lot but finding a time to mediate is vital for your mental & emotional wellbeing, the fact that every week I am going on about it emphasises how important it is.
Be like the bear, go into your cave be still & quiet but just don't come out growling!
3. DOG- Loyalty
I love this card, such a great Mummy card. (In a nice way of course!) Mums have a great affinity with dogs in the way that we nurture & protect our young. We are their guardians & utterly devoted to them even when they are hard work, we don't lose that devotion.
Dog medicine is incredibly strong in people who work in a service industry like nursing or counselling. The dog embodies loving gentleness, nurturing, protection & of course loyalty. Loyalty is the key energy here & this card is asking you questions about your own loyalty levels:
Are you being loyal to your own truths?
Are you being a loyal friend?
Are you denying someone else the opportunity to be a loyal friend to you?
Dog medicine asks you a crucial question, is your need for approval taking precedence over loyalty?
4 SKUNK – Reputation
Well even though we live in Australia we all know the Skunks reputation!
& so does the skunk, it saunters along smugly, self-assured that only one of its own will dare approach.
You have got to love the confidence of the Skunk, the medicine of this card asks you to walk your talk & by doing so you will build your self-esteem & reputation. When you walk tall with a firm sense of self you create a field of energy that others recognise. The Skunk always attracts is own kind & so will you, when you project that energy.
So to sum up we start the week in the egg position, we are asked to pace ourselves, slow down, catch up with some girlfriends. Caterpillar position, the caterpillar is the growth period, so to grow we are asked to go within, to become a little introspective. The cocoon card is about our higher purpose, our transformation, the dog, while emphasising our nurturing trait also asks us to question our own loyalty. Eventually the butterfly, the self-confident, self-assured Skunk, walking tall & proud.
My aim in this weekly reading is to offer overall guidance to Mums Lounge readers, if you would like a personal reading please email me on [email protected] or you can follow my facebook page
www.facebook.com/HomeHealing/SouthAustralia