Weekly Wrap Up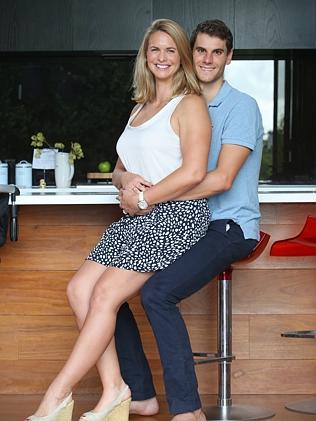 Olympic gold medalist swimmer Libby Trickett and her husband Luke announced that they are expecting their first child together. Libby made exciting announcement on social media with an ultrasound picture and the caption, 'Luke and I are very excited to announce that we will be welcoming a little baby Trickett into the world in September!!
The 2015 Bachelor was announced! Sam Wood is a 34-year-old personal trainer who is originally from Tasmania but now lives in Melbourne. He loves kids and is the Founder/Managing Director of children's gym Gecko Kids.
Married couple Natalia Kills and Willy Moon, who are judges on the New Zealand version of The X Factor humiliated a contestant onstage by verbally abusing him during Sunday night's live show. The two judges compared contestant Joe Irvine to serial killer Norman Bates and told him his 'look' was disgusting. Natalia accused him of copying her husband just because he wore a suit. "I personally found it artistically atrocious. I'm embarrassed to be sitting here in your presence having to dignify you with my opinion," she said. They were both fired.
Aussie model Rachael Finch copped criticism for her choices being too healthy! She posted a photo to her social media account on the weekend after whipping up a tasty juice for her 18-month-old daughter Violet and popping it into her bottle. She captioned the picture: "I put freshly squeezed juices in Violet's bottles because she loves carrying them around everywhere with her to sip on! Today's mix is beetroot, carrot, celery and pineapple. #healthyjuice" She was slammed by her followers saying that the juice was 'too healthy' and could rot her daughters teeth!
Congratulations to Carrie Bickmore and her partner Chris Walker who welcomed their first child together. Carrie gave birth to a little girl who they called Evie. Carrie already has a son, 8-year-old Oliver, who she had with her late husband Greg Lange.
My Kitchen Rules started off with a shocking announcement on Thursday night – a team had decided they needed to leave the competition! When Pete and Colin announced that Vicky and Celine had left the competition there was understandably a lot of shocked faces. 'As you can see one team isn't here. Unfortunately following medical advice Vicki and Celine have chosen to withdraw from the competition.' Pete said. 'Colin and I are saddened by this turn of events but we're pleased we have Vicky here to say goodbye.' Celine released a statement to news.com.au explaining her illness. 'Unfortunately, I had to leave MKR after getting food poisoning from eating out during time off in the competition. 'It was a severe bout that saw me admitted to hospital for 15 days. I am so sad our opportunity was cut short due to my illness, but I want to thank everyone for their amazing support and I'm grateful for the amazing opportunity of MKR. I'm back on my feet now and won't give up the dream of being on TV/radio entertaining everybody and I'm already back in the kitchen with mum!'
Like What You See? Go HERE for more latest news.