What the Governments Withdrawal of the IEM Food Grant Really Means for Families That Need it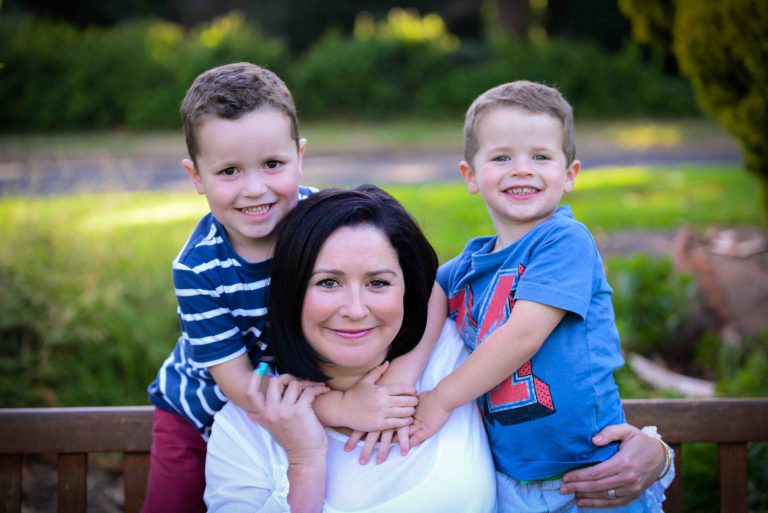 The Metabolic Dietary Disorders Association (MDDA) – the national patient support group for families living with an Inborn Error of Metabolism (IEM) – has been advised by the Department of Health that the IEM food grant (a grant supporting individuals living with rare metabolic diseases) will finish in December 2015 and will no longer be funded by the government.
This is part of the government's recent cuts to health budget, and effects families who are the most vulnerable and who only have a small voice because their condition is rare.
Alice McKean shares what it is like raising a child with this rare disorder, and what the IEM food grant means to Australian families like hers.
I weigh and measure everything my son eats.
Leo, my perfect new born son, was 10 days old when I got a call from the paediatrician to tell me he had an abnormal test result in the 'new born screening' (heel prick test) – my mobile phone ran out of battery before the Doctor could explain more. All I knew was I needed to be at the hospital the following morning.
A sleepless night followed, that involved regrettably too much Googling to determine what the new born screening test covered. The list of possible diseases was overwhelming.. All the words, conditions and symptoms jumped around in my new mum, delirious, sleep-deprived and panicked state.
The following day my husband and I Iearned our son had a rare metabolic disorder 'Phenylketonuria' (PKU)– Phenly kettle what? It was a confusing name and an even more confusing condition–a genetic disorder that the kind metabolic Doctor explained to us, about 1 in 15,000 Australians have.
I sobbed into tissue after tissue as he and a support staff of five medics explained that Leo would need to be on a special diet for the rest of his life in order to grow up normally. He explained that Leo's body could not break down protein (in particular the amino acid phenylalanine).They told us clearly that if he ate a diet like any regular child the build-up of phenylalanine would become toxic and he would become physically and mentally retarded within a year or two.
We were shell shocked and the added responsibility of managing this condition as a first time parent was overwhelming – what on earth would I feed a child that is not permitted to eat meat, dairy, eggs, seeds, nuts and legumes and for the most part grains?? No cheesy-mite scrolls, tubs of yogurt, baked beans, sausage rolls, Sunday roasts, BBQ's, cake, chocolate, even a sandwich let alone multigrain. The list was endless! We were advised that Leo could have 8 grams of protein a day for the rest of his life and have a medical protein supplement 4 times a day. He would not grow out of this. Even foods he can eat, like fruits and vegetables would need to be weighed and measured diligently and a weekly blood test would be required for life to monitor the phenylalanine levels in his system.
My mind whizzed around the thought of kids birthday parties, dining out, lunchboxes, sleepovers, school camps all the fun things in life… how was he and, more selfishly me – how were we going to cope? His dietician and Doctor assured me that we would be supported with a grant that would enable us to purchase medical foods that contained no protein so he could have some variation in his diet and I could bake bread and other foods for him. Thanks to this grant ($256 a month) we are able to provide Leo with food he can eat and fill up on. He is now five and growing into a strong, athletic, loving and at times sneaky little boy.
I still tear up at the supermarket even now 5 and a half years later at all the aisles and aisles of food that Leo simply can't have. At family feasts like Christmas and Easter we try hard to make his food special too. It's a challenge but one that Leo deals with so well. He knows he's different and for the most part he doesn't really care about PKU, it's as it should be.
We were recently advised that the Government will withdraw the IEM food grant that Leo receives each month. We are truly devastated not just for Leo but for families who simply cannot afford the cost of these expensive, imported but necessary foods. Families and individuals cannot eat well without this grant and if dietary shortcuts are made the results on those suffering Inborn Errors of Metabolism (IEM ) will be devastating, loss of mental and physical function, liver failure, even death.
The government have been misinformed and poorly advised that foods are more accessible in the supermarket – They are not.
$20 blocks of cheese plus postage, and $15 boxes of cereal and $10 loaves of bread are simply out of the grasp of the handful of Australians who rely on this grant.
For the 904 Australians we ask our Government to reconsider, get educated and not abandon these capable adults, teens and children like Leo who will with love, care and access to low protein food grow up to be productive members of our society.
#IEMfoodgrant #dietforlife #PKUstrong
Please show your support for these families and sign the petition addressed to Tony Abbott and Susan Ley to reinstate the Inborn Error of Metabolism Food Grant.