Would you let your 6-year-old son into a men's public toilet on his own?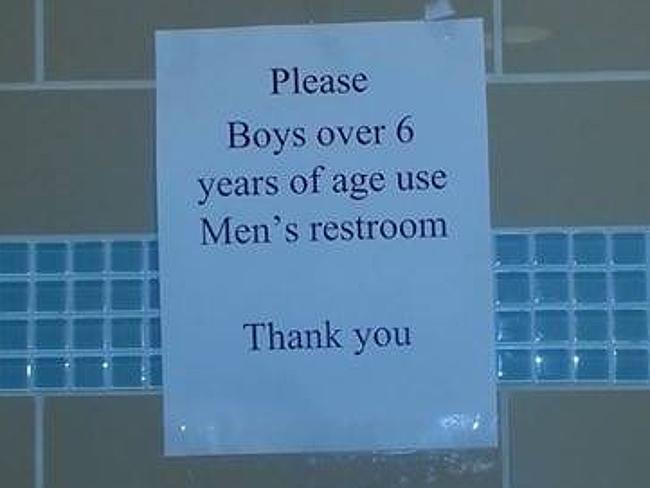 In the past 24 hours, this sign has gone absolutely viral.
There has been no confirmation on the source or location of the sign but the opinions are going crazy all over Facebook.
How old is old enough for your son to go into a public toilet on his own?
Does it really matter that a boy goes into a female toilet accompanied by his mother when everyone is doing their business behind closed doors anyway?
On that subject, you'll remember that Ashton Kutcher shared his frustrations on social media about nappy changing facilities not being in mens restrooms.
Is it time that we focused on what is good and important for our children rather than politics?