Marzena Large Wax Strips Community Review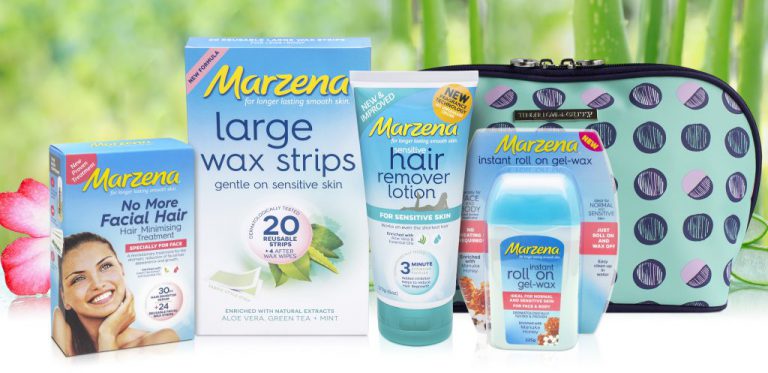 Marzena Large Wax Strips Community Review
We all know that waxing can be a fiddly and time-consuming task. Fortunately, Marzena offer a solution in the form of large wax strips. So you can cover a greater surface area and get it over and done with in less time! The ready to use wax strips are enriched with Aloe Vera and essential oils to leave your skin silky smooth for up to six weeks. They can be used several times during each treatment – so at only  $9.50 they are also very economical, and regular use can considerably reduce regrowth.
Each pack contains 20 strips and 4 finishing wipes to clean, soothe and moisturize after waxing.
We recently invited 10 of our readers to trial the Marzena Large Wax Strips and share their thoughts and experience with the rest of our community.
The Marzena Wax strips super easy to use.  I loved that you didn't have to heat in the microwave and there was no mess at all.  They worked far better than I was expecting.
Brenda, QLD
The larger size strips were great and I was able to easily cut them if I needed to. They made the job very fast, easy and they really worked. They were great to use, easy, worked first go and left nothing sticky behind.
Andreea, QLD
I found that Marzena Wax Strips were easy to use, pulled the hair out with ease without hurting or irritating the skin.
Susannah, SA
I didn't find the larger strips easier as they didn't attach to all of the hair. It was painful, messy and did not take all of the hair at once but I did love the small of green tea.
Mary, QLD
The larger strips covered a greater area meaning it took less time than I thought it would. Whilst I could clearly see that Marzena Wax strips got the majority of hairs there were still lots of smaller ones that got left behind. I hadn't shaved my legs for … let's just say way too long, so I know that didn't cause any issues. I was pedantic that I followed the instructions to the letter and double checked them regularly but I got the same result.
For the amount of pain and the amount of smaller hairs that were left behind in the main "patch" it's would be more worthwhile paying for somebody else to wax your legs at a salon.
Krystle, ACT
The larger strips made less work, I noticed less irritation. I would use them again if the price was right.
Kylie SA
I completed both legs in less than 30 minutes. The hair was removed easily and quickly leaving my skin feeling soft.
Indrani, VIC
I didn't experience the waxing rash I normally do when using wax strips. My hair is quite fast growing but I found that my legs stayed smooth for about a week.
Genevieve, VIC
The large wax strips meant I used less, and created less mess and it wasn't as fiddly due to covering a larger area.
I used Marzena Wax Strips for hair removal on my legs only. It was quicker than comparative brands and I found there was less wastage. Simple, straightforward and didn't dry out my skin. My only gripe is being left with a small amount of sticky residue although it easily was removed with warm soapy water.
I'm unsure if I would use them again as I felt I was limited to hair removal on my legs only.
Amanda, NSW
I loved the Marzena wax strips!!! Waxing is never pleasant but with the larger strips the job is over twice a quick!
Sarah, NSW
For those of you looking for a solution to unwanted body hair, Marzena have a large range of products, including other waxing products and hair depilatory lotions.
Available from Coles, Priceline and other selected pharmacies.
Giveaway 
We have a Marzena prize pack to giveaway worth $84. For your chance to win, complete the entry form below.