New Super Lightweight Britax® Holiday™ Stroller is Perfect for Families On the Go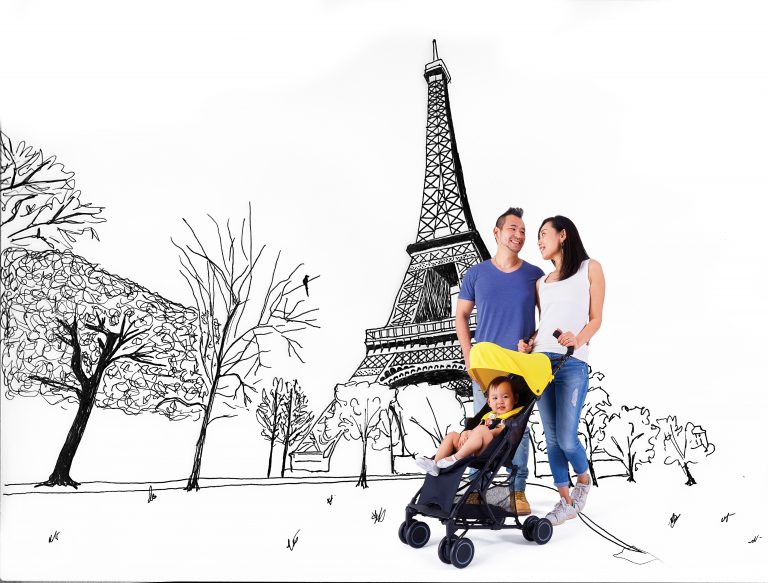 New Super Lightweight Britax® Holiday™ Stroller is Perfect for Families On the Go
Sponsored post
As any parent will tell you, a simple trip to the supermarket when you have a baby or small child can require a degree of forward planning. Gone are the days when you pick up your handbag and key and waltz out the door. Now there are nappies, wipes, spare clothes, hats, blankets, bottles, snacks and prams to also load into the car. So you can imagine how much more thought and planning has to go into preparing for a weekend break or a family holiday! Chances are that that sweet little baby or toddler of yours has about four times more luggage than you!
This month, iconic safety leaders Britax, have released the perfect stroller for families who travel. The Britax® Holiday™ is their lightest stroller yet weighing just 4.9kg!
It is super easy to fold, folds to a tiny size and is secured with an automatic lock that ensures it stays folded. It also comes with a handy over the shoulder carry strap, so it's easy to carry in the closed position even when your hands are full with other things!
This super lightweight portability makes it the perfect stroller to take with you anywhere – it even fits into most airplane overhead lockers (so you can avoid checking it in as oversize baggage and skip the long wait to retrieve it when you arrive at your destination!)
The super lightweight Britax® Holiday™ doesn't skimp on style either. It is available in three colours; flame, dandelion and cosmos black. We are totally crushing on the dandelion!
If you have ever owned any other Britax baby products you'll be familiar with their ability to grow with your child and be suitable for use for an extended period of their development. On this count, the Britax® Holiday™ stroller does not disappoint. It is suitable for a child from 6 months up to 18kg (approximately 3 years), and at a recommended retail price of $229 represents both value for money and unrivalled ease of use. In fact, we think you'll love this stroller so much it'll become an everyday favourite! Why wait until you're on holiday to step out with these stylish wheels!
Designed to comply with Australian and New Zealand standard AS/NZ52088 "Prams and Strollers – Safety Requirements."
For more information about the Britax® Holiday™ stroller or where to buy it visit the Britax Australia website.