Top Pool And Beach Accessories You'll Love This Summer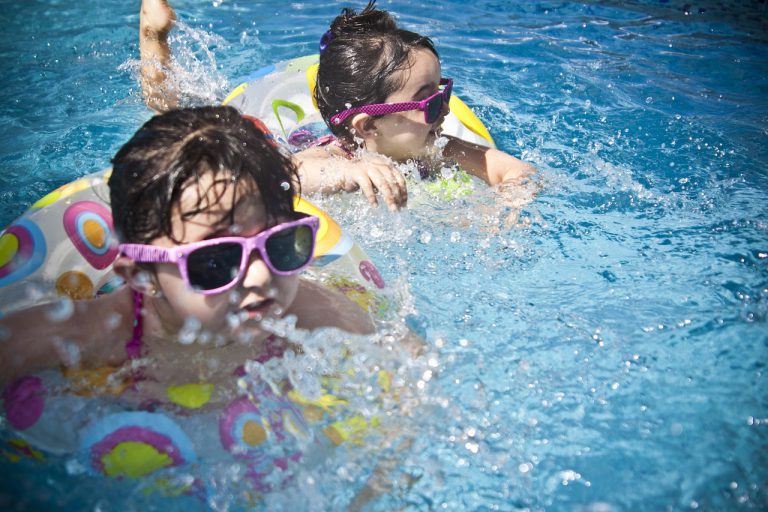 Top Pool And Beach Accessories You'll Love This Summer
Whether you just want to sit back and relax or you need a way to keep the kids entertained this summer, our list of pool and beach accessories may just be what you're looking for!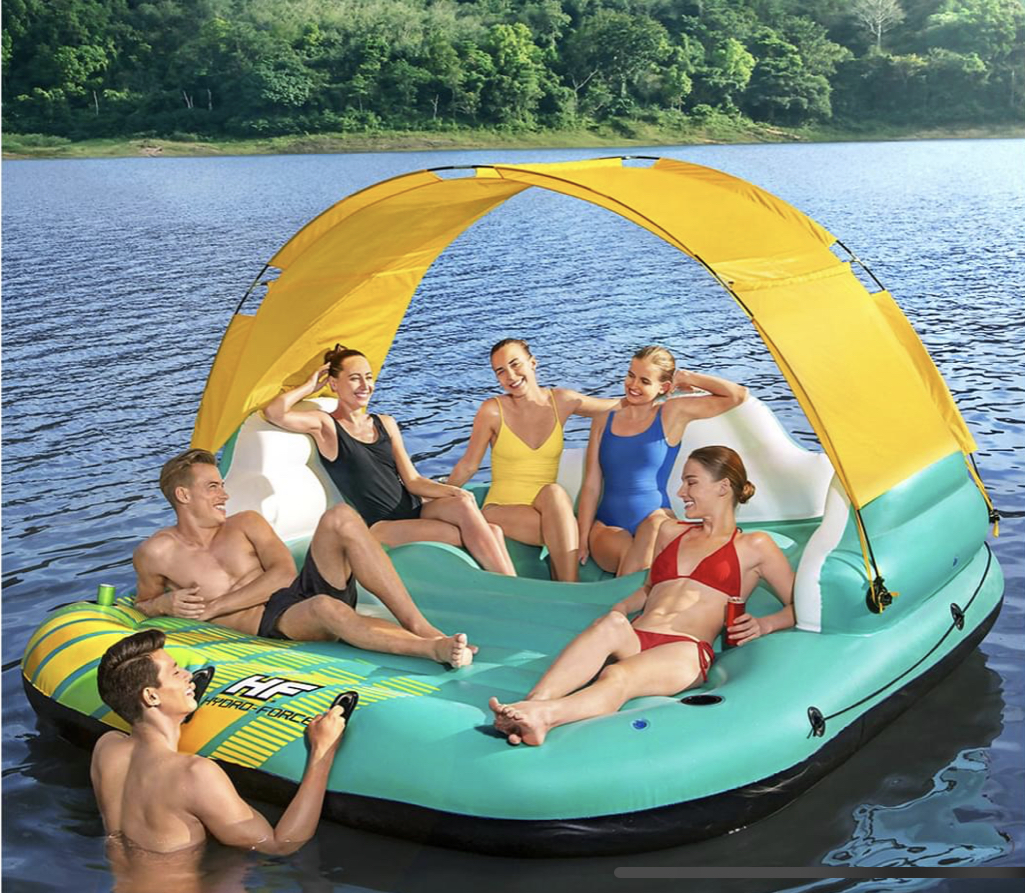 Bestway Float Inflatable Lounge
Want to have a great time on the water? Grab the Bestway Sunny Lounge to chill and relax while afloat in your favourite beach, water body or even in the pool at home. Made of sturdy pre-tested vinyl, this 5-person island is the absolute in all-day enjoyment. It features five cup holders, a removable sunshade and three cushioned backrests, along with a mesh opening that lets you dip your toes into the water below. Two heavy-duty handles make it easy to manoeuvre in and out of the water and back to dry land. Also included is emergency repair kit in case you need to do some quick patch-ups. $228.95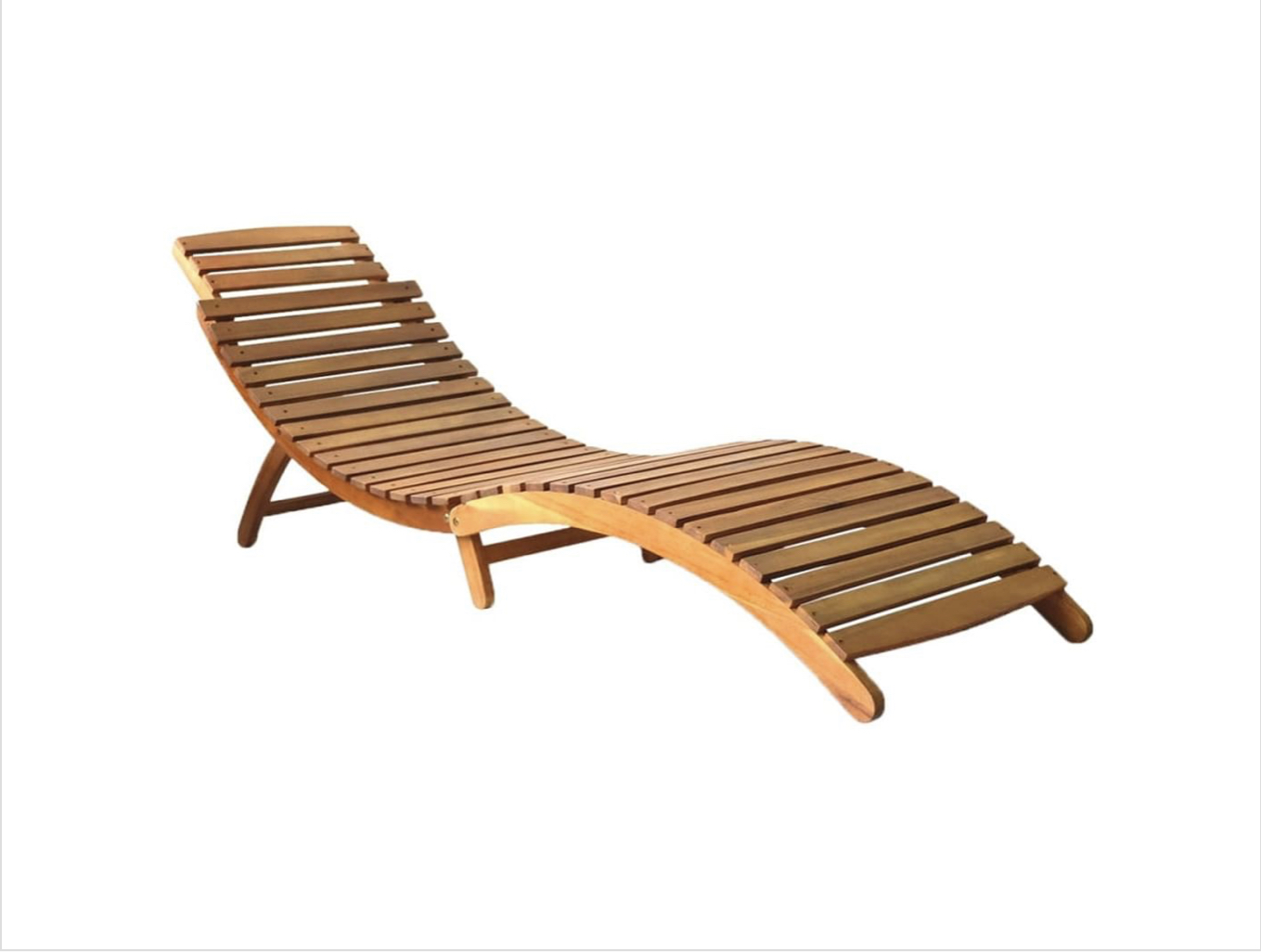 Solid Acacia Wood Sun Lounger
With our solid acacia wood sunlounger, you will always have a comfortable spot to relax on your patio or in your garden. The unique wooden structure is inviting and exudes a natural charm. The sunlounger is made of high-quality acacia hardwood, which is weather resistant and durable. As it is water resistant, the chair is suitable for both indoor and outdoor use. The sunlounger can be folded away when not in use. This lounger will be the perfect companion on sunny afternoons thanks to its ergonomic design. The sunlounger is easy to assemble. $251.99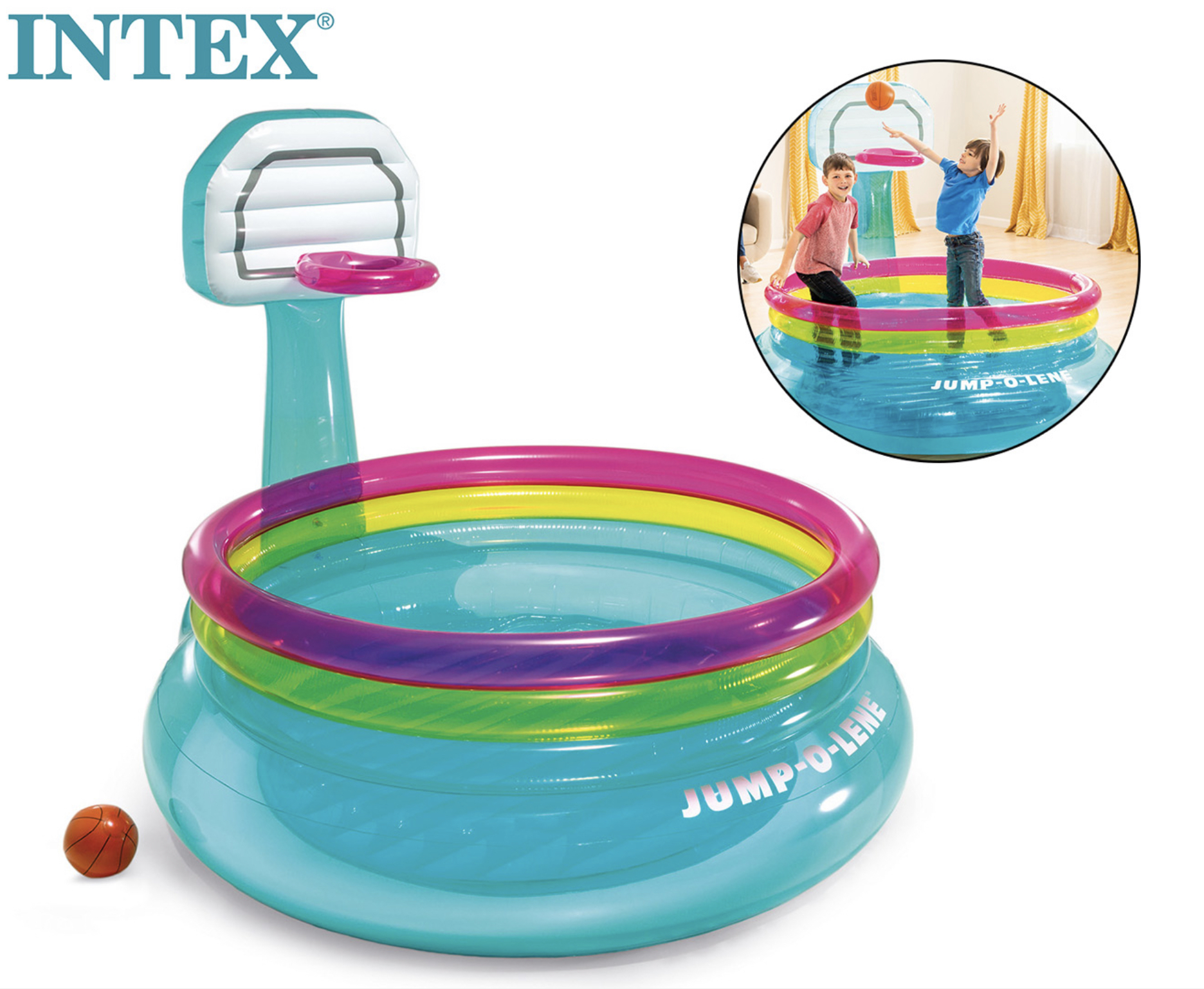 Intex Shoot 'N Bounce Jump-O-Lene
This Intex inflatable bouncer is sure to be a hit with your kids with a built-in basketball hoop! Play a fun safe game of basketball in the Intex Shoot'N Bounce Jump-O-Lene which features a soft inflatable floor and high soft side walls for a safe play environment. $149.99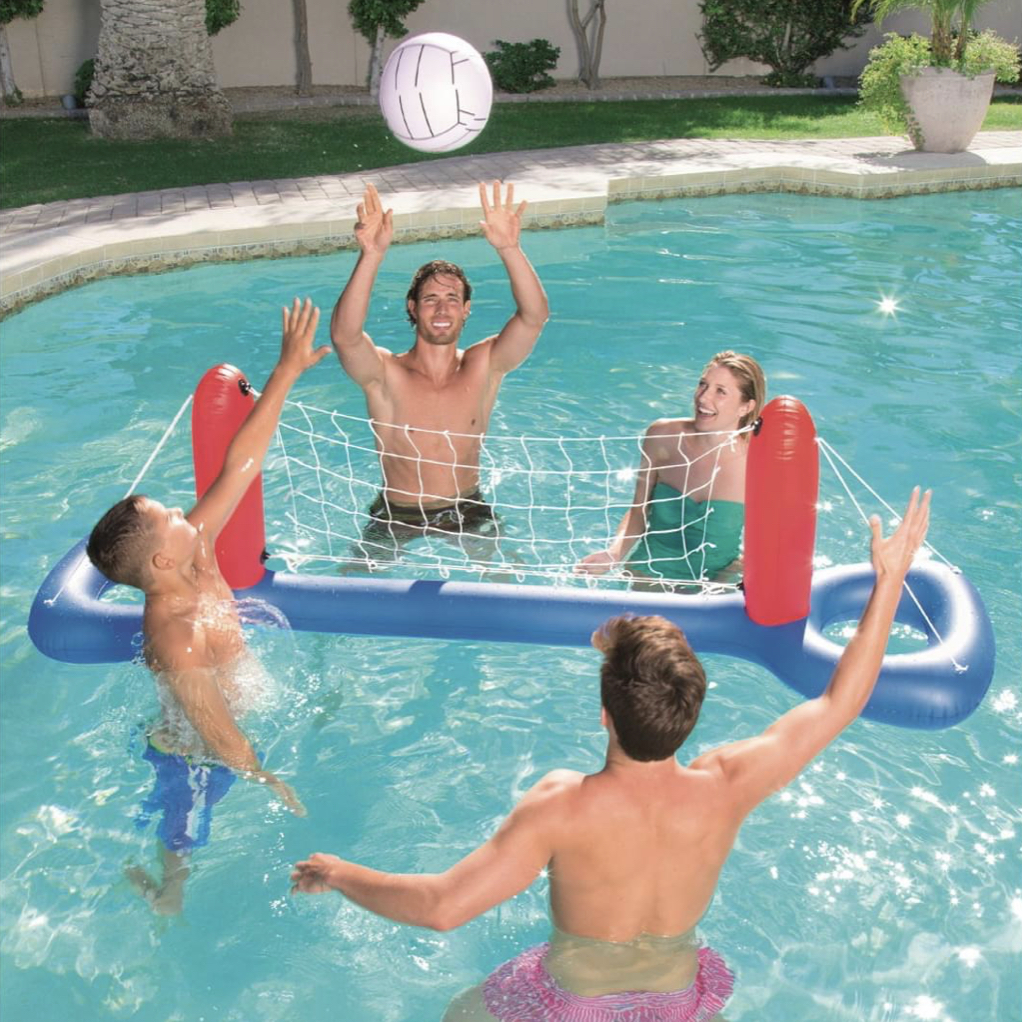 Inflatable Pool Volleyball Set
Ready for some great fun in the wet? Then the Bestway Volley Set is just the game for you. Comprising all the elements of a volleyball game including a nylon net, this inflatable ensemble is designed for exciting matches in the pool for kids and adults alike. The inflatable poles have grommets on the bottom that allows you to attach weights and keep the net in place. Not least, a 16-inch ball is provided to get the game started once the set is inflated. Designed to be child-safe, the set has smooth edges and three interconnected nozzles for easy inflating and deflating. And for emergency repairs, a repair patch is also included. Best of all, the entire set comes in a colourful packaging to be presented as a gift for any occasion. $37.95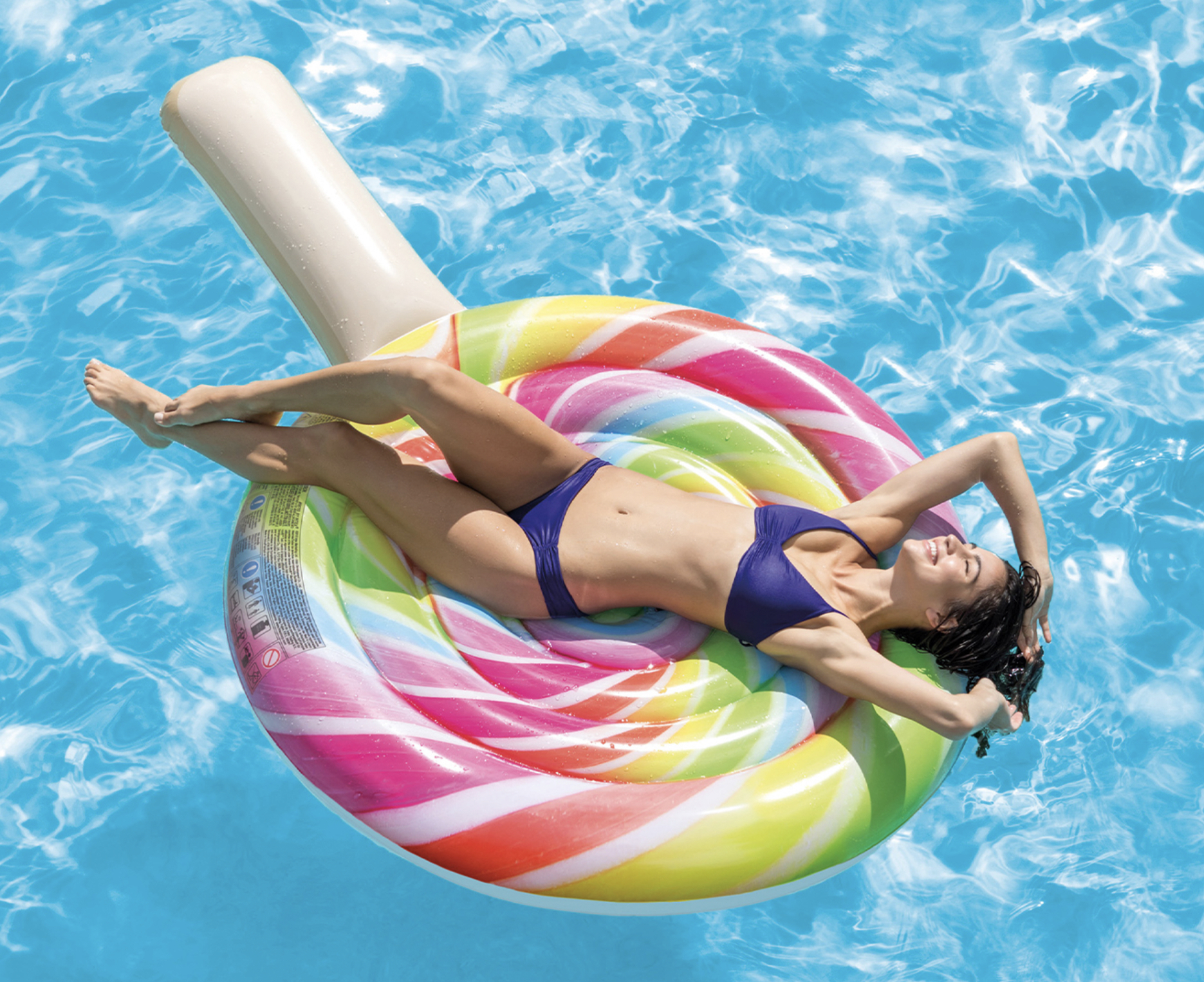 Rainbow Lollipop Pool Float
Gotta love when summer time rolls around and you can just lounge on a pool float all day! This colourful Rainbow Lollipop giant pool float is crafted from heavy-duty, 12-gauge vinyl and has enough sweetness to last all summer! $24.99
Santorini Aluminium Double White Sun Lounge
The Santorini sun lounge set is designed to withstand the outdoor elements while maintaining a modern and stylish distinguished look allowing it to blend in seamlessly with any contemporary or coastal style outdoor space. $2,390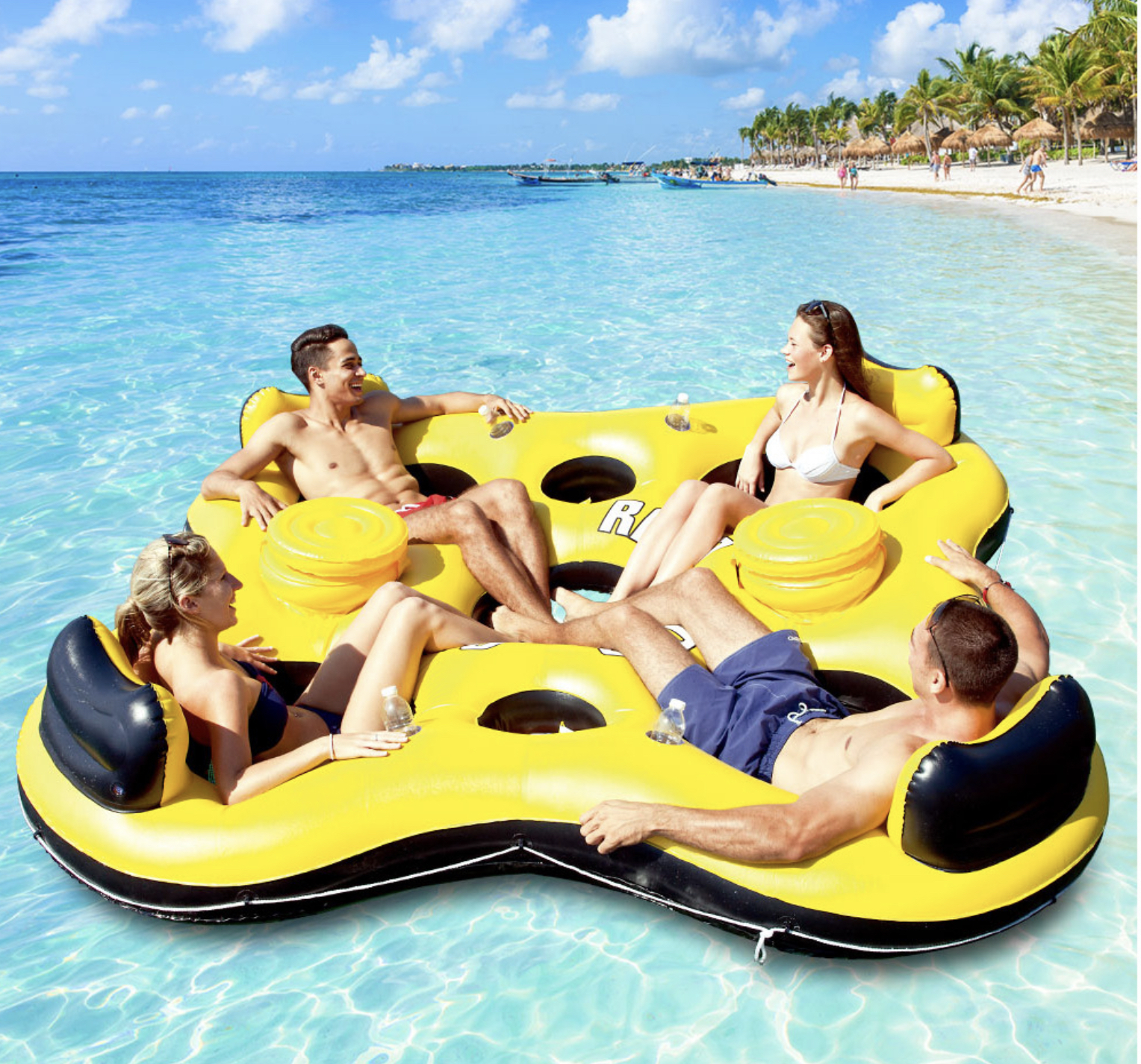 Inflatable Floating Island Rapid Rider
Be ready for awesome hot summer 4-way floating fun with the Bestway Rapid Rider!
Made of sturdy vinyl, the Rapid Rider lets you soak in the sun and sea in fine style. With four spacious seats and deep foot rests, its as comfortable as resting on your favourite armchair, only way cooler. The mesh bottom keeps you cool under the heat while the built-in four cup holders and two coolers let you have the time of your life, chilling out, well-stocked with your preferred summer beverages.
Among other great features with the Rider are the super-relaxing backrests and all-round grab rope for easy in and out of the water should you venture a dip now and then. Its made to last for many summers. But if the accidental tear does occur, our supplied repair kit should be adequate to patch the fun back with minimum fuss.
So get yourself pumped up for a sizzling cool summer with the Bestway Rapid Rider. Order yours today! $167.64

Ginormous 6ft Fire Hydrant Yard Sprinkler
That rusty ol' sprinkler you've had in your shed since last summer just isn't cutting it. Ditch that ol' fossil and get yourself a 6ft fire hydrant instead! Standing an impressive 6-foot-tall, the Giant Fire Hydrant Sprinkler is a red inflatable fire hydrant that sprays water from its top and provides a fun water show for the whole family. $48.99
Disclosure: This article contains affiliate links. This means that if you make a purchase, we may receive a small commission at no extra cost to you. This helps to pay the running costs for our website and the wages of our work-from-home writers, who are parents, just like you.