15 Real Housewives Husbands We Love (And 5 We Love to Hate!)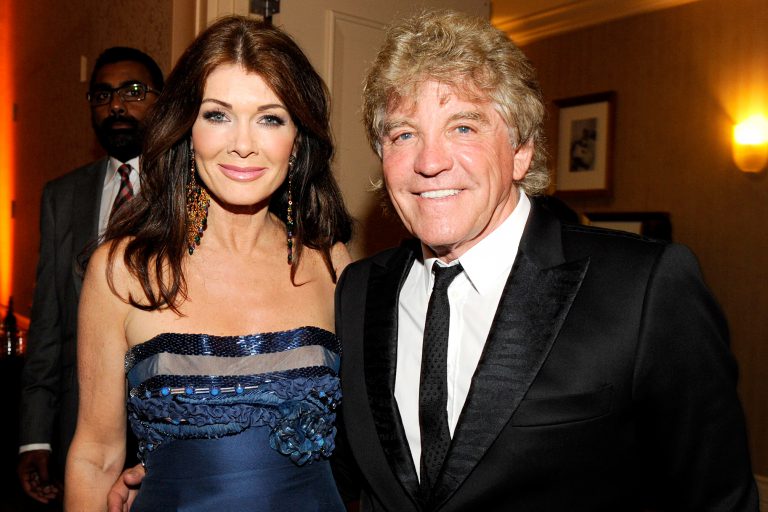 15 Real Housewives Husbands We Love (And 5 We Love to Hate!)
Whether you're a fan of one Real Housewives franchise or all of them, you wouldn't have missed the hunky supporting cast of husbands, boyfriends, partners and fiancés. Let's not forget the ex-husbands too, as much as we're sure some of the housewives would like to!
15 'Husbands' We Love!
1. Joe Gorga
It's great to see a return of the Real Housewives of New Jersey this year, meaning we'll get to see more of Joe Gorga. The 36 year old brother of RHONJ star Teresa Giudice is a lovable character who brings his family puppies when they are feeling down. Awww!
2. Ben Gillies
Ben Gillies is Aussie rock royalty thanks to his amazing career as the drummer from band Silverchair. We love him for his larrikin sense of humour and his loyalty and love for his gorgeous professional psychic wife Jackie. The couple from Newcastle have been married for six years and are keen to start a family soon.  We wish them every success in their journey to parenthood.
3. Eddie Judge
Hunky Mexican-born Eddie Judge married Tamra in 2013 in a wedding event that was filmed and aired as a three-part special spin off series. The gym-owning businessman and avid cyclist is a supportive and loving husband for Tamra and we love him for it.
4. Ashley Ward
Retired English footballer, Ashley Ward clearly dotes on his girls – wife Dawn and four daughters Darby, Taylor, Charlie and Aston. The 45 year old proposed to his famous wife in the car park of the pub where she worked when they first met – how sweet! ♡
5. Ken Todd
Ken Todd is almost a part of the Real Housewives of Beverly Hills as his wife of nearly 35 years, Lisa Vanderpump. Together they have owned 26 restaurants, bars and clubs in London and Los Angeles, including The Shadow Lounge, Bar Soho, SUR, Pump, and Villa Blanca, not to mention their menagerie of pets. They have swans, turtles, horses and 7 dogs, including superstar pomeranian Giggy.
6. Terry Dubrow
What's not to love about Terry Dubrow? The witty, hard-working plastic surgeon husband of Real Housewives of Orange County resident fancy pants Heather, lights up every room he enters with his dad jokes and sense of fun. We especially love the banter between Terry and co-star (and ex-Real Housewives of Beverly Hills husband) Dr Paul Nassif during consultations on their cosmetic surgery reality series Botched. 
7. Rick Wolfe
It wasn't just Gamble who fell in love with the adorably gentle Rick Wolfe during season two of the Real Housewives of Melbourne. "Wolfe Pup" was a hit with the fans too. The cataract and laser eye surgeon proposed to Gamble on our screens in 2015 and their wedding ceremony was aired during season three.
8. Kroy Biermann
The 30 year old NFL player met wife Kim Zolciak-Biermann at a Dancing with the Stars event in Atlanta in 2010. Since then, they have married, had four children, and featured in the Real Housewives of Atlanta and two spin offs. Kroy has officially adopted Kim's two girls from a previous relationship, Brielle and Ariana. His dedication to his family and his sense of fun is exceptional, and we love him for it.
9. Bruce Keebaugh
What's not to love about this gorgeous couple? Bruce and Chyka Keebaugh met and married nearly 25 years ago and have created a catering and events empire together as well as raising two lovely children, Chessie and BJ. Bruce's supportive and gentle nature is something to be cherished, and his love for his wife is clearly shown for all to see. We'll miss seeing them on future series of Real Housewives of Melbourne, that's for sure.
10. Mauricio Umansky
Undoubtedly our most favourite of all the husbands is the gorgeous Mauricio Umansky, Kyle's husband of 20 years. The 46 year old real estate agent is a doting husband and father their girls and makes regular appearances on the Real Housewives of Beverly Hills. His love for his family is vastly apparent in everything he does and he is an all-round beautiful human being.
11. David Beador
Things got off to a somewhat shaky start with our opinion of David Beador – he and wife Shannon were having marital issues during her first season on the Real Housewives of Orange County and we found it hard to warm to him. For good reason too – early on in Shannon's second season on RHOC, we found out that David had an affair. But this lovely couple decided to hold it together and rebuild their relationship for their girls, showing us all that love can move past infidelity. David's love and devotion to his wife is now stronger than ever.
12. Harry Hamlin
We knew Harry Hamlin before he became a Housewives Husband from his successful acting career which included a stint on LA Law and being crowned People Magazine's Sexiest Man Alive for 1987. He married Days of Our Lives and Real Housewives of Beverly Hills star Lisa Rinna in 1997 and the couple have two gorgeous teen daughters.
13. Vincent Van Patten
The 58 year-old former professional tennis player, actor and poker commentator met and married The Young and the Restless and now Real Housewives of Beverly Hills star Eileen Davidson in 2003. They have a young son together who Vince dotes on.
14. Leon Robinson
Now here are two people who know how to raise a child together while separated. Leon Robinson, famous for his roles in Cool Runnings and Madonna's Like a Prayer video, was engaged to Real Housewives of Atlanta's Cynthia Bailey and fathered their daughter Noelle. Even though they have been separated for many years, Leon is still very supportive of Cynthia, who has gone so far to say that he is still her soulmate!
15. Tom Girardi
We were introduced to both Tom Girardi and his blonde bombshell wife Erika during the latest season of Real Housewives of Beverly Hills, and while we were initially taken aback by the dramatic age difference of the couple, it quickly became apparent how much love the esteemed lawyer has for his disco queen wife. The 76 year old is a sweetie, plain and simple.
Five 'Husbands' We Love to Hate!
1. Joe Giudice
Italian-born Joe Giudice might be a loving family man and husband to Teresa and their four daughters, but he also involved his family in some shady dealings which left his wife serving some serious jail time. Joe is currently behind bars and may be facing deportation upon release. Nevertheless, his unwavering love for his little daughters is heart-warming to watch, it's just unfortunate that he won't be able to be a dad to them for nearly four years.
2. Mario Singer
While we agree that Mario Singer deserves some sort of long service leave and a medal for putting up with Ramona for so many years, cheating on her at their house in the Hamptons and having Ramona find them together in her own kitchen was a pretty low act indeed. The Real Housewives of New York City couple had been seen together for five seasons before their tumultuous split in 2015.
3. Slade Smiley
As if all the seemingly-fake acts of desperation love weren't enough reason to despise Slade Smiley during his stint as Gretchen Rossi's lover on Real Housewives of Orange County, we have more! Who can forget when it all began back in 2006? In the very first series of the franchise, Slade was Jo De La Rosa's over-possessive boyfriend who talked down to her at every opportunity until she finally fled to Los Angeles in season 2. Then he hooked up with Lauri Waring (now Peterson) for a bit. He has now been with 3, COUNT 'EM, THREE Orange County housewives over the past ten years! He appears to have settled down now with Gretchen but who knows how long that will last. Bet he didn't try his luck with Vicki.
4. John Mahdessian
While John Mahdessian hasn't actually done anything too distasteful during his time as Dorinda Medley's boyfriend on Real Housewives of New York City, he hasn't exactly been very endearing either. Who could forget the time he showed up at a notorious NY hotspot without his partner, prompting Sonja to ask him "What are you doing here without Dorinda?". Or all the times he gets drunk and argues with Dorinda's girlfriends on camera. Happily for us, after an explosive start to the current season of RHONY, the 'drycleaner to the stars' has taken a massive step back from the spotlight.
5. Brooks Ayers
Ahh you knew he'd be on the hate list, didn't you? Brooks Ayers would have to be the most hated of all the exes we've seen on any Real Housewives franchise. He's dodgy as, with a list of indiscretions as long as my arm. He has lied about having cancer, faked medical documents, hit on his girlfriend's pregnant daughter, slandered everyone, talked about Vicki Gunvalson's vagina across a dinner table in front of nice company, do we need to continue? It's just a shame it took Vicki so long to see something we all could see so clearly for years. This man is a nasty pasty. Plain and simple.
All images courtesy of Google.