Australian Survivor 'Mean Girls' Defend Themselves After Death Threats From Angry Viewers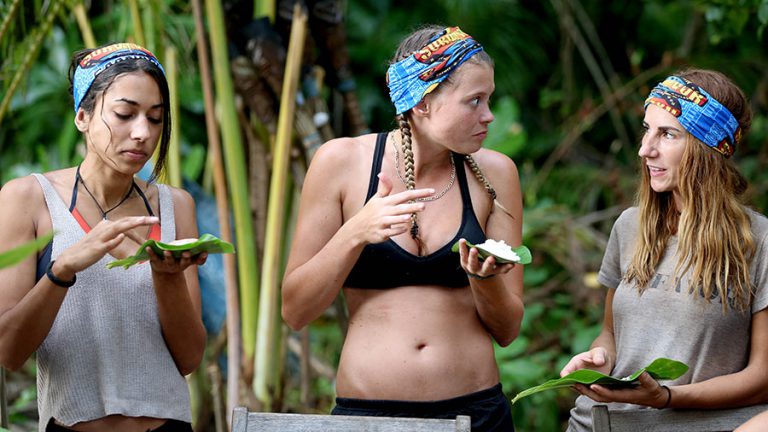 Australian Survivor 'Mean Girls' Defend Themselves After Death Threats From Angry Viewers
The three 'Mean Girls' of Australian Survivor have defended themselves after being subject to a lot of hate – including death threats – from angry viewers on social media.
Brooke Jowett, Flick Egginton and El Rowland have been running the Survivor show for weeks, controlling the men of the tribe and picking off their enemies one by one. Their alliance has been dubbed the 'Mean Girls' after the classic 2004 Lindsay Lohan film of the same name.
Those mean girls Flick, Brooke and El are seriously the worst #SurvivorAU ever had! Burn these bitches!

— ⓦⓞⓝ (@hottiewonisback) September 26, 2016
@FlickSurvivorAU @brooke_survivor you both are 3.5's thinking you are 9's ?

— Jubilee jonny (@jubileejonny) September 27, 2016
I hope that one of those spiky things on the immunity necklace spears one of those mean girls in the eyes ?? #SurvivorAU

— fiona_m (@allblackgal4eva) September 26, 2016
But the ladies are quick to point out the double standards being directed at them unfairly.
"Being a woman in power you're suddenly a bitch. If it was a guy, you'd be like, 'This guy's an absolute legend, he's so strategic.'" Brooke shared with news.com.au.
All three women are in agreement that if the situation were reversed and three men were running the tribe, there wouldn't be the same reaction from fans. But not only are the women being criticised for their mastery of the game, they aren't being celebrated as an alliance of men would be.
The women have also dominated the individual immunity challenges, so they have not just led on strategy, they're genuine physical threats. They are literally outwitting, outlasting and outplaying; it's the motto of the show.
As it happened, the remaining men in the competition were not skilled in the strategy required to be competitive. They came to the women asking questions and ran their ideas past them to get their opinions.
"There was no bullying — I think people feel uncomfortable watching us girls dominate and tell the boys what to do," said Flick.
"But they need to realise its' a game. It's Survivor and we're manipulating people because we want to win and we're doing a good job with that. But it doesn't mean we're horrible people in every day life. We're just playing the game."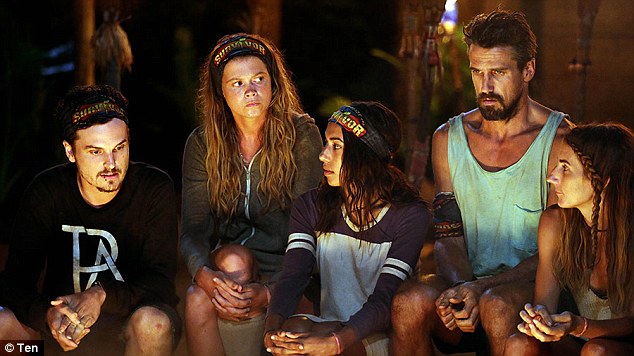 Ousted series competitor Nick Iadanza agrees. "They are strong, smart women and they are in a position where people are coming to them and offering up information, that is amazing."
"This whole mean girls thing is utter rubbish. They were never mean to anyone, they were just strong women who were in a position of power."
On last night's episode…
The alliance between the three women was broken as Flick cast the final vote ending Brooke's time in the game.
"I think she was maybe waiting for a good time to take me out," Brooke revealed to news.com.au.
"She is playing the game and I get that, I have no disrespect in that sense.
"It just sucks as I did consider her as a friend at the time, so I just feel betrayed."
Images: Google Images and Channel Ten