Australian Survivor – Where do they poop? We have the answer!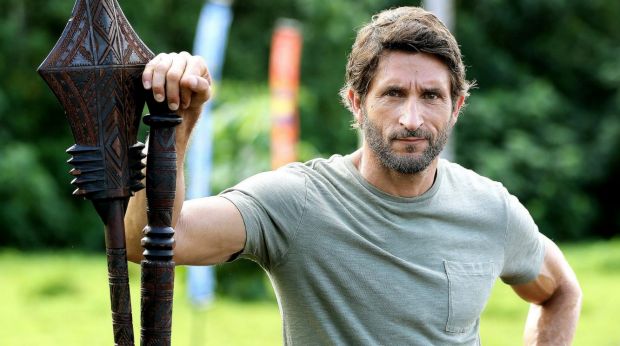 Australian Survivor – Where do they poop? We have the answer!
It's something you either really wanna know, or something you didn't realise that you really wanted to know! Where do the contestants on Channel Ten's hit reality show Australian Survivor go to the toilet?
Do they dig a hole behind the tents? Go behind a tree? Poop in the ocean? Do they even have toilet paper? What about the women's menstrual cycles? Are the tribes pooping all over Samoa and kicking a bit of sand over it like dogs do? Or is there a production trailer with an ensuite?
As the dedicated and passionate journalists that we are, we decided to get to the bottom of it. (teehee) All work was put on hold as we sought the answer to this most urgent question.
Behold! The portaloo!
"There is a porta-potty near their camp, yes. But that's it, nothing else. I don't think [the porta-potty] is particularly great, let's say that," host Jonathan LaPaglia told news.com.au.
"Environmentally, when somewhere like Samoa is kind enough to let us shoot there, we have to treat the place with a certain respect, and leave it as we found it. Sanitation is an issue."
There was that one time though, when Des took a dump in the sea. And that other time when he clearly went out in the water to do a not-so-sneaky wee. There's always one guy in every group.
Hate to say it but the sea would definitely be my toilet ????? #SurvivorAU

— Trent (@TrentKyle) August 21, 2016
So where does Johnathan LaPaglia stay while on set?
They put him up in a luxury hut, of course!
The lucky host is staying at Coconuts Beach Club Resort and Spa, in an Over-the-Water Fale, priced from $900 AUD per night. 
Clearly sanitation is not an issue for Johnathan LaPaglia right now! Just look at that amazing bathroom.
I sure as hell know where I'd rather be!
Not here ↓