Australian Survivor Star Publicly Hits Back After Twitter Troll Abuse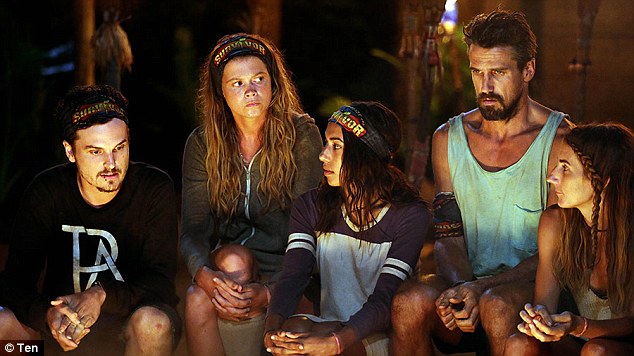 Australian Survivor Star Publicly Hits Back After Twitter Troll Abuse
Australian Survivor star Matt Tarrant has hit back at a Twitter troll who directed his abuse towards his fiancée, Kiera, recently.
The 29 year old Adelaide-born magician and mentalist has released a redacted image of the twitter post tagging his partner, requesting that people be nice to each other.
Matt reminded fans that while things were heating up on the reality show, that each contestant behind the screens was "a real life person, with real life friends and real life family" and implored fans to be be kind.
"Be nice to each other.
Over the last couple of months myself and twenty three others opened up our lives to an international audience while we played the toughest game on earth – Survivor.
It's hard to imagine how tough it actually is – I thought I knew before going into the game, but even as a "super-fan" I had no idea how much the game would impact me physically, mentally and socially.
As of right now, a small portion of our experience is being shown to you all each week – and we all love seeing and hearing your reactions to our decisions, and our games; the good and the bad.
As we get closer to the end, the game gets tougher for the eight contestants left, and your opinions will get even stronger because of that.
Over the past week many of the contestants (including myself) have had threatening, abusive and insulting things said about us online (and even in real life) – and I get that, that's part of what I signed up for.
There is a time though as fans and viewers of the show, we have to remember that behind the face you see on TV – is a real life person, with real life friends and real life family. Before you click "send" just remember this.
Be honest, but do your best to be just a little kind. xo"
Meanwhile, the competition heats up.
Matt has reached the final seven in the popular Channel Ten reality show. Jennah-Louise Salkeld became the latest eliminated contestant after failing to break up the "Mean Girls" alliance between Brooke Jowett, Flick Egginton and El Rowland. 

"To be honest, I almost breathed a little sigh of relief when I was voted out," the 27-year-old law and politics graduate said of her reality series demise.
"It had hit that point where I'd been out there for so long and having no one talk to you, it's just very hard. And it can be a very toxic environment.
"To be stuck on an island with people that you don't necessarily want to be stuck on that island with? That's very challenging. I don't think I've experienced that since high school."
Images: Facebook and Channel Ten