The Bachelor AU – Photos of favourite wearing an engagement ring cause a stir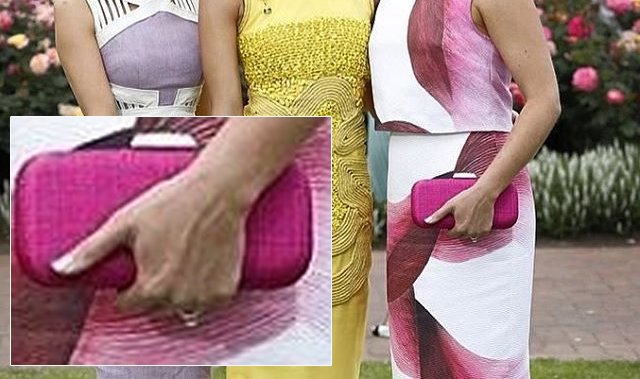 The Bachelor AU – Photos of favourite wearing an engagement ring cause a stir
Have we found out who has won Richie's heart on The Bachelor?
Photos have emerged of hot favourite Nikki wearing an engagement ring, sending Bachie fans into a frenzy.
The photo that sparked the speculation appeared on the Fashion At The Races Instagram page this week and showed 28-year-old contender Nikki Gogan wearing a pink and white dress. A significant rock can clearly be seen on her wedding ring finger as she poses holding a vibrant pink clutch.
However, things may not be all that they seem.
Despite the Instagram post being current, the image is actually two years old. The engagement ring that Nikki is wearing was from a previous engagement to her former fiance Tim Verlinden, whom she dated for 12 years.
The photograph was taken at the Melbourne Cup in 2014. Nikki, standing far right in the image below, was a finalist at the 2014 Myer Fashions on the Field Launch.
Nikki is one of three women left in the race to win bachelor Richie Strahan's heart. She is competing with single mum Alex Nation and Ukrainian bombshell Olena Khamula for the prize.