The Bachelorette Australia – Georgia Love reveals her only flaw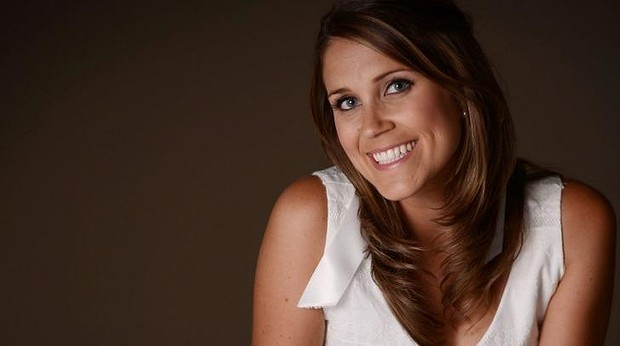 The Bachelorette Australia – Georgia Love reveals her only flaw
She's beautiful, intelligent and has a warm, bubbly personality, so what is The Bachelorette's Georgia Love's only 'flaw'?
The 28 year old Bachie queen has been busy restoring the nation's faith in love after Richie Strahan ruined it last week. Well, he didn't just ruin it, he set fire to it and then ran over it a few times in a ute, then threw it in a dam. But Georgia is here to fix all that, starting with her surname. If only we could get over one little 'flaw'….
She never stops talking like a newsreader.
Seriously, there were moments in the latest episode where I wasn't sure if I was watching The Bachelorette or the nightly news.
It's no secret that our latest Bachelorette left her job at a Tasmanian Channel Nine newsdesk to find her soulmate. But it seems that she can't quite switch off that newsreader voice which is beginning to irk some viewers.
#BacheloretteAU oh god is she going to talk like a newsreader the whole season?

— Boobra Streisand (@boobrastreisand) September 21, 2016
This rose calling is showcasing Georgia's newsreader voice #BacheloretteAU

— Floss The Fangirl (@FlossAus) September 21, 2016
The latest episode saw Georgia go on a one-on-one date with hottie Jake to the Blue Mountains. They took a ride in a cable car over a deep gorge before rappelling down to the forest floor below. Once safely tucked away in a room somewhere with a lounge and cheese platter, the couple connected over the fact that both of their mothers have (or have recovered from) cancer.
They then shared the first pash of the series.
This season of The Bachelorette Australia is not rating as well as either The Bachelor or the previous series of The Bachelorette with Sam Frost in the role, but the banter between the men at the Willy Villa is hysterical.
Images courtesy of Channel Ten and Channel Nine.