The Bachelorette's Rhys Chilton is a married man! {UPDATED} Wife reveals details of their toxic marriage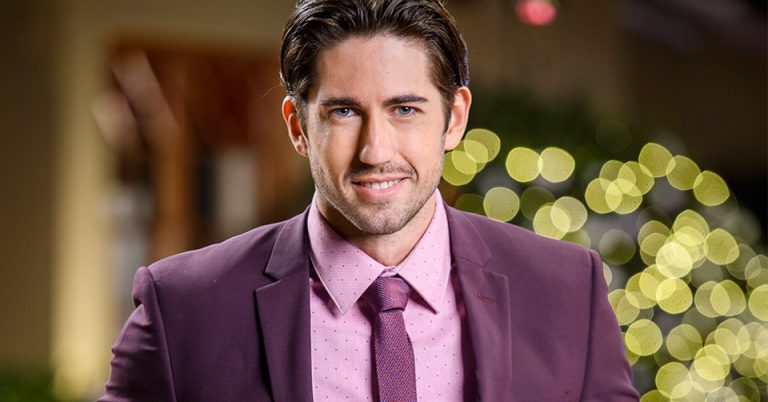 The Bachelorette's Rhys Chilton is a married man! {UPDATED} Wife reveals details of their toxic marriage
He may be one of Georgia's love interests on the current series of The Bachelorette Australia, but Rhys Chilton is still married!
His estranged American wife, Kelsi, has spoken in depth to OK! Magazine regarding their marriage in 2014, revealing that they are still legally married.
The 24 year old beauty didn't mince her words, either!
'He only cares about himself… and should not be dating that beautiful girl Georgia,' she told OK!.
'Rhys is still the selfish guy that made me feel miserable. Georgia doesn't deserve that and no woman does.'
Kelsi went on to describe how Rhys attempted to ruin her business.
"I had a photography website and he blocked access saying he wouldn't give it back until I repaid him $300 I owed him for bills," she said.
Kelsi shared the texts with the publication, which showed a message from Rhys which read:
"In case u are too stupid … Pay ur debts you f***ing retard (sic)."
She described how he would often belittle her and call her "fat," telling her she'd never "amount to anything."
Kelsi told OK! that their relationship was turbulent, and that there was a 'major ongoing dispute' when she returned home to the US from Brisbane just a few months after their marriage.
It wasn't until earlier this year that Kelsi was approached by Rhys to formalise their separation, and she says that she had 'no clue' that he would be going on The Bachelorette.
Can you imagine that? Marrying someone from the other side of the world at such a young age, then flying home shortly afterwards with the marriage in tatters, only to find your ex competing for love on a popular reality show before the divorce is finalised? This poor woman has been through a lot over the last two years!
Rhys has offered a statement on the relationship via Network Ten.
'Kelsi and I were in love and got married but unfortunately for us it didn't work out. We have been separated for over two years and our divorce is currently being finalised. I've not dated since Kelsi and The Bachelorette Australia was an opportunity, albeit unorthodox, to see if I was ready to meet somebody. I have explained my reason to Georgia for being here and I feel she understands. Kelsi is a great girl and I've always wanted to see her happy in life.'
On last night's episode of The Bachelorette…
Georgia chose 35 year old mechanical plumber Jay (the donkey guy) for a solo date. They went on a boating adventure with a compass and map to find the hidden treasure – a cheese platter and a couple of light beers. A game of Two Truths and a Lie was played, and neither Georgia nor Lee guessed correctly. They each had to drop and do twenty push ups as penance. Then they pashed and a rose was produced.
Next was the group date where Georgia made the chosen gents impress her on a trapeze. Some failed miserably. But Ex-gymnast Matty pointed his toes and arched his back adequately enough to win some alone time with our bachelorette.
Later at the rose ceremony, it came down to Aaron (the Jon Lovitz funny guy), the other guy called Matt, and Jay, whom we never got to know.  Georgia gave her rose to the other Matt, leaving Aaron and Jay with nothing but well wishes and a limo ride to the airport.
Images: Google images and OK!