Why The Biggest Loser Will Be Must See TV in 2017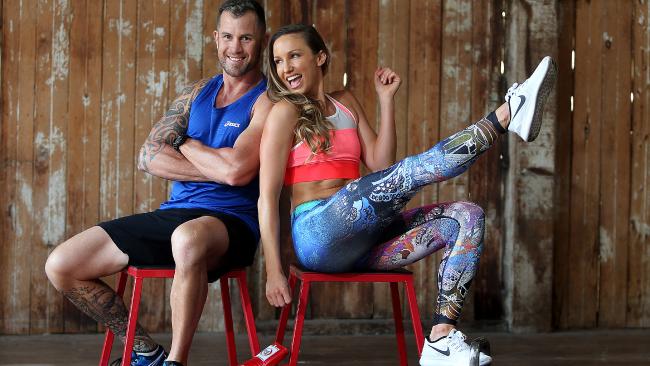 Why The Biggest Loser Will Be Must See TV in 2017
Channel Ten have made the announcement that The Biggest Loser will make a return to our screens in 2017 – but it will be nothing like we remember it. In fact, it will feature normal, everyday people trying to lose realistic amounts of weight.
Gone are the morbidly obese individuals and instead there will be focus on "everyday Australians tackling relatable weight issues and undergoing transformations of their bodies and their minds."
Wow, this might be worth watching again!
Long-time trainer Shannan Ponton, who has enthusiastically signed on for the new season, told news.com.au they'll simply be "overweight rather than morbidly obese."
"In the past, the contestants have been really big — and what we do in that space of time is incredible. But it's hard for people to relate to that," Ponton, 42, explained.
"So what we've done this time is bring the weight a long way down — the biggest guy this year is 140 kilograms and the biggest girl is 100. There's even a girl who's just 78 kilograms."
He added that the contestants will range from "women who haven't been able to lose their baby weight, to ex-athletes who have stacked on a couple of kilos after finishing their sporting career."
This sounds so much more relatable and less like pudge porn. It's not surprising that the producers have re-jigged the format. With the average weight of Australians creeping ever higher, no one wants to watch someone like themselves be shamed week in week out.
This new season sounds like it will inspire and teach us, rather than provide humiliation as entertainment.
Nice guy Shannan is returning to the show after ten seasons with new trainer, Bondi health and fitness specialist Libby Babet.
Host Fiona Falkiner will also return, but not off-screen couple Michelle Bridges and Steve 'Commando' Willis who have been axed. There is no word on whether Tiffiny Hall will make an appearance or not in 2017.
With a new style of program, the trainers will need to be tough but sensitive in order to relate to everyday Australians. Will they still make the contestants work out until they puke? Probably, but with a move away from a 'freak show' type format, they should be taking on more of a mentor role. They should be instructing the contestants kindly instead of shoving cheeseburgers and chocolate cake in their faces like they did in the past.
"My little mate, Libby! She's a ripper. She's a breath of fresh air. She's so pumped to be there, she's so happy — it's really cool," Ponton gushed.
Shannan was asked about his former co-stars Bridges and Willis, but he didn't have much to say.
"By the end of the show last year they were doing their thing and I was doing mine so our paths didn't cross," he said.
Asked whether he had been in contact with the pair since they exited the show, he replied in typical Shannan-style: "Nah."
"Producers asked me, 'one, are you still passionate about it? And two, would you like to do it?'" he revealed. "I couldn't get through the gates fast enough."
And one of the biggest changes to the reality show is that it will now also feature a live finale where viewers will be able to vote on the winner.
This sounds promising! Relatable weight loss with perhaps a little kindness – might be worth a look!
Screen Queen