The Briefcase – Poverty Porn or Ethical Experiment?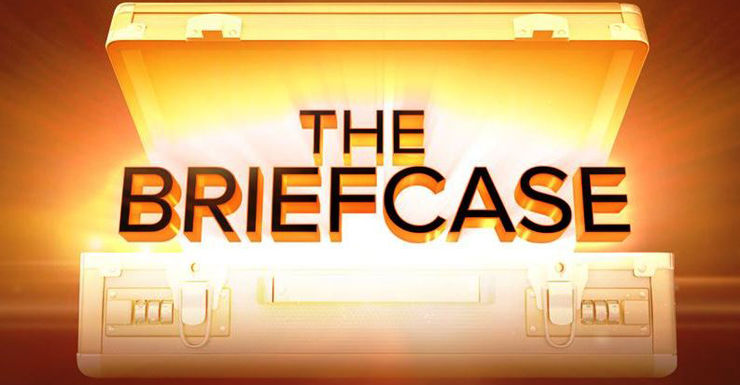 The Briefcase – Poverty Porn or Ethical Experiment?
Opinions were divided among those of us that didn't watch House Rules on Monday night as Channel Nine's The Briefcase aired it's first episode amid a social media storm of disdain. The main question that a lot of people are struggling to figure out is whether this sort of programme is exploiting disadvantaged and/or disabled Australians or is it demonstrating how generous and compassionate we can be despite our own adversities?
Either way, it seems that we are scraping the bottom of the reality television barrel here. And you thought Kiss Bang Love was bad.
Here's how it went down:
Two families are each delivered a briefcase full of Vince Sorrentis, all stacked up in huge wads to the value of $100,000.
They were also given a note…
And so the dilemma begins. For all of us.
We learn about the two families as they learn about each other. The McCrackens from Kilmore are in a bad way because Mandy lost all her limbs to a streptococcal A bacterial infection and husband Rod quit his job to help look after her and their their three daughters. She needs better quality prosthetics and their home needs renovations to ensure her ability to move around in it.
The Carters are farmers from the Grampians who lost their home, farm and livestock in a terrible fire. Their house was insured but the farm was not. If there's anything Australians love more than anything else, it's a battling farmer.
So the stage is set – who deserves the cash more? The battling farmer or the disabled mother? Will they keep the cash for themselves, or find the depth of character to pay it forward to someone else?
Keep in mind too, that neither of these families are aware that the other has a briefcase full of red lobsters to potentially give away. And one family could walk away with $200,000 and the other with nothing. This is tense stuff, and we have front row seats to the mental anguish that these vulnerable people are put through in making their decision – change our lives or someone elses?
This is where it gets a bit funky.  How comfortable are we to watch decent, vulnerable people lay bare their ethical and moral choices while we sit in judgment?
Add to this the fact that Channel Nine tricked the families into the production of The Briefcase by signing them up for an entirely different show about giving out financial advice. The families are adamant in saying that they don't mind the deception and that this has been a good experience for them, but this concept has still left a lot of people feeling very uneasy.
The episode ends with both families opting to give away the full $100,000 briefcase to the other, so everyone walked away with the warm and fuzzies and a lifechanging amount of coin.
But it still felt super weird. I'm not so sure I'll be tuning into the second episode next Monday night, even with House Rules ending this Sunday. It felt exploitative and wrong. Really not surprised that the guy who came up with this idea was the man who created The Biggest Loser.
Some things just aren't meant to be entertainment. Uplifting and compassionate or not. I'm out.
ScreenQueen x
All images courtesy of Channel Nine