Catch up with ScreenQueen's 2 Minute TV Review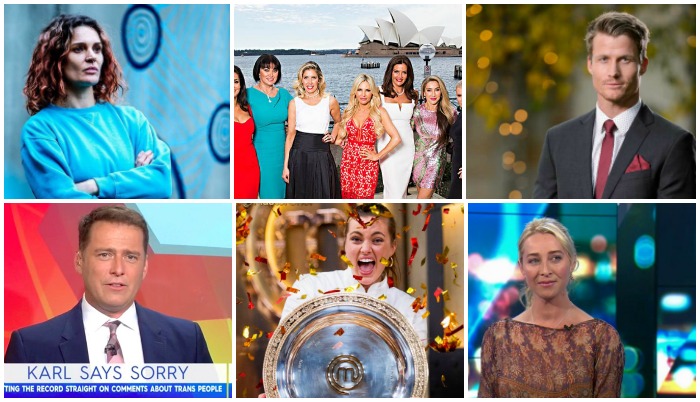 Catch up with ScreenQueen's 2 Minute TV Review
Catch up on the tv news that everyone's talking about with ScreenQueen's 2 minute TV review of some of the most notable things that happened on Aussie television this week.
Karl Stefanovic says the wrong thing again
On Thursday, during a live cross to Rio, Today show reporter Christine Ahern explained to the hosts how a group approached her and her cameraman, Glenn, and tried to steal their camera. She described the would-be-thieves as "transvestites", to which Stefanovic responded: "Glenny's no stranger to the ways of the tranny."
Karl has since been praised by his genuine apology.
"As we all know I can be a complete tool, yesterday I was worse, I was an ignorant tool. I crossed a line, I didn't even know that line existed… I do now."
Good on Karl. That is an apology done right. He owned it, he apologised, he's learnt from it. Let's move on. Read the full apology here.
Elena wins MasterChef Australia 2016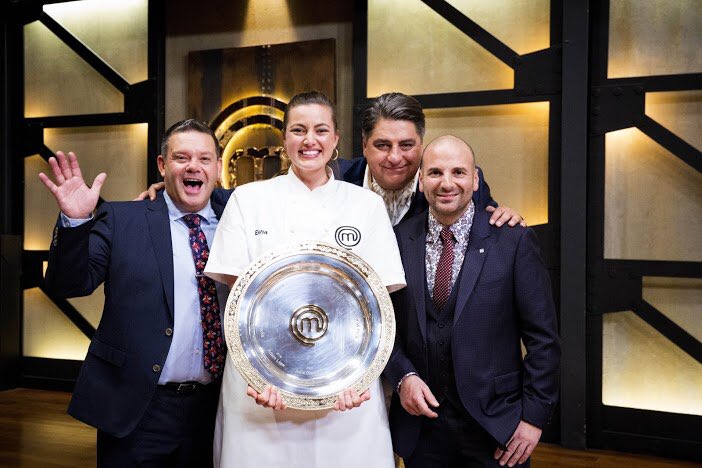 Elena Duggan was crowned the winner of MasterChef Australia on Tuesday night. The 32 year old school teacher from New South Wales beat fellow competitor Matt Sinclair in the final round to take out the popular reality cooking competition, winning $250K, a monthly article in Delicious magazine and countless potential trainee opportunities in some of the best restaurants in Australia.
In the final part of the competition they had to make a glorified Cadbury Creme egg with a whopping 91 steps and taking five and a half hours to complete. Of course Heston Blumenthal came up with the magical recipe, being this century's Willie Wonka.
Read the full MasterChef Australia finale recap here.
Wentworth Season 4 Finale – Will Bea survive?
Short answer: No.
Long answer: Well, it's not absolutely official as the series ended with a cliffhanger and she could pull through after being stabbed more than 15 times in the stomach, right? Right?
No.  She's gone. The Freak killed her. Foxtel have confirmed it.
In a Romeo and Juliet-style showdown, Bea confronted Joan after Joan had given Bea's lover Allie a 'hot shot'. Believing her love to be dead, and with nothing left to lose, Bea realised that the only way she could ensure Joan paid for all her crimes was to force Joan to stab her. What's more, Allie is apparently not dead.
The Bachelor returns with plenty of crazies to cheer for and against
In a premiere that featured abs, roses and utter insanity, we were reintroduced to Bachelor Richie Strahan  and his 22 new best friends. Among that explosion of sequins, thigh high slits and plunging necklines, we had ladies eating roses, swearing, leaving shoes lying around, a really bad one-woman serenade, a walkout and a bacon tattoo. The first episode had it all!
We even established a villain and a sweetheart all in the one first episode. Lara Bingle lookalike Keira was portrayed as a bitch from hell, and Whitney Port lookalike and single mum Alex was cast as the sweetheart. Read ScreenQueen's full episode one recap here.
Offspring
On this week's episode, Nina made an appearance on The Project in a disastrous attempt to answer questions regarding St Francis' reputation after the 'babypunt' video went viral. Brody told Mick that she's pregnant but makes him keep it a secret, and Billie turned 40 and demanded a surprise party to celebrate. It is at this party that Billie finally feels the full impact of her father's death and the episode takes an emotional turn. Read ScreenQueen's full recap here.
RHOMelbourne vs RHOSydney – the ladybrawling has begun
The rivalry between Sydney and Melbourne continued this week via the Real Housewives themselves.
RHOS: Lisa Oldfield "I wouldn't compare myself to any of those girls. The benchmark is set so low. They come from an also-ran city like Melbourne. The best thing about Melbourne is their upside down river which is heavily polluted. The best thing that came out of Melbourne is probably Underbelly. Like, you know, really, we're starting very low. But I mean, they look like a lot of fun. But they'd have to come up here because I certainly wouldn't go down there."
RHOM: Gamble Breaux hits back – "Anne Winters wannabe can eat my pussy lips! Good luck riding off our ratings you stupid old cow. Blood sucking ticks like you wouldn't survive in Melbourne. I have a better looking mop at home that I clean my floors with!"
Bring it on, ladies, bring it on!
A shoplifter is arrested during live cross
TEN Eyewitness News reporter Jayde Cotic smiled and kept focussed throughout a Live cross last Monday as Queensland police arrested a man suspected of shoplifting from a 7-Eleven store in Carrara. The action went down directly behind her as she was discussing the search for missing five-year-old Jocelyn Lewis (since found safe and well).
She didn't even flinch or turn to watch! That's professionalism, right there.
Until next week,
ScreenQueen x
Images courtesy of Channel Nine, Channel Ten, Foxtel and Google